Do you ever feel like you're constantly fighting cravings? Do you feel like they're preventing you from achieving your weight loss goals? If so, you're not alone. Cravings are a normal part of any weight loss journey and understanding how to manage them is key to success. In this article, we'll explore the role of cravings in weight loss and provide useful tips on how to control them.
Cravings can be both physical and mental in nature, but they all have one thing in common: They distract us from our goals. We often crave unhealthy foods that don't support our diet plans or that add extra calories to our diets. But it's possible to take control and make healthier choices instead. With the right strategies, we can learn how to cope with cravings without sacrificing our progress towards meeting our weight loss goals.
In this article, we'll discuss the important role of cravings in weight loss journeys, why it's important to understand them, and offer practical tips for managing them effectively. So let's get started!
Food Cravings And Their Impact On Weight Loss
Food cravings can make a weight loss journey difficult. They are often strong and hard to resist, usually caused by stress or emotions. Cravings can lead to binge eating or unhealthy food choices, which can disrupt progress. It's important to understand why cravings happen and how to manage them in order to stay on track with weight loss goals.
There are many strategies for managing cravings such as mindful eating, distraction techniques, understanding triggers, replacing bad habits with good habits, and planning ahead. Practicing mindfulness when craving unhealthy foods can help identify the underlying emotion that is causing the craving. 
Understanding what triggers these cravings can also be helpful in preventing them from happening in the future. Distraction techniques like taking a walk or calling a friend can help divert attention away from food cravings until they pass. 
Replacing bad habits like snacking on junk food with healthier alternatives may also reduce cravings over time. Lastly, planning meals ahead of time and having healthy snacks on hand will make it easier to reach for something nutritious instead of giving into a craving.
By understanding why cravings happen and using strategies to manage them, weight loss efforts will not be derailed by temptation or unhealthy eating patterns.
Types Of Cravings
There are numerous types of cravings that can affect weight loss. Common cravings include salty snacks, sweet treats, and fatty foods. It's important to understand the difference between physical and emotional hunger as this will help in recognizing cravings. Physical hunger is when our body needs food for nourishment and energy whereas emotional hunger is when we eat due to negative emotions such as boredom, stress or sadness.
It's also important to be aware of the signals your body gives off when you're experiencing a craving. These signals can range from feeling lightheaded to feeling irritable and anxious. Recognizing these signs can help differentiate between physical and emotional cravings. A good way to do this is by writing down how you're feeling before reaching for something unhealthy. This will allow you to identify if it is a physical or emotional craving so that you can make an informed decision about what action to take next.
Triggers For Food Cravings
Food cravings are an important factor in a weight loss journey. They can be triggered by various things, such as stress, emotions, and environmental cues. Stress is a common trigger for food cravings. When we're stressed, our bodies release hormones such as cortisol and adrenaline that increase hunger and cravings. 
Certain emotions can also trigger food cravings. For example, when we're feeling lonely or sad, we might find ourselves reaching for something sugary or salty to make us feel better. Lastly, environmental cues can also lead to cravings; for example seeing a commercial for a certain food or being around people who are eating something you like can lead to wanting it yourself.
Understanding these triggers and learning how to manage them is an essential part of managing your weight loss journey. Developing healthy coping strategies for stress and emotional needs can help reduce the urge to overeat or reach for unhealthy foods when experiencing those feelings. 
Additionally, avoiding exposure to tempting environmental cues where possible can help prevent unnecessary cravings from occurring in the first place. Taking steps towards understanding and managing these triggers is key in creating successful weight loss strategies.
Coping Strategies For Food Cravings
Food cravings can be a major obstacle in weight loss journeys. When cravings strike, it can be difficult to stay focused and motivated on reaching the desired outcome. To counteract the power of cravings, it is important to have strategies in place that will help you manage these moments of temptation.
One strategy is to identify your triggers. Common triggers include feeling bored or stressed, so find activities that you enjoy and make time for them regularly. It also helps to create an environment that supports healthy eating habits by stocking your pantry with nutritious options and removing unhealthy foods from your home. Additionally, taking smaller portions of food when you eat out can help reduce the amount of tempting foods that are available.
Distracting yourself from cravings is another effective method. Exercise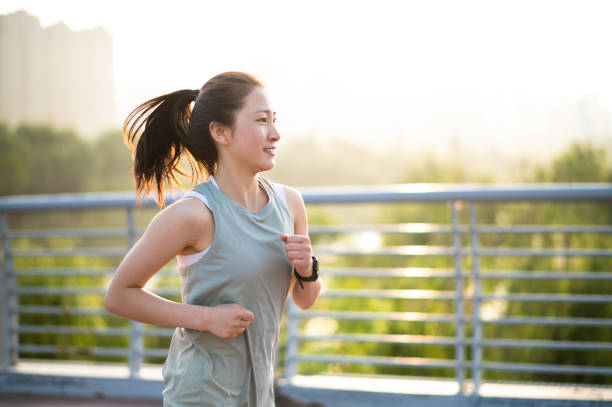 is one great way to take your mind off food cravings and release endorphins which will help reduce stress levels and improve mood. 
If exercising isn't an option, try engaging in something else like reading a book or playing an instrument – whatever activity brings you joy! Lastly, drinking plenty of water throughout the day helps to suppress appetite and curb hunger pangs which may lead to cravings.
How Rybelsus Can Help In Weight Loss For Diabetic People
Now that we've looked at strategies for dealing with cravings, let's examine how Rybelsus can help in weight loss for diabetic people. Rybelsus is a prescription medication used to treat type 2 diabetes. It helps reduce blood sugar levels by slowing the breakdown of carbohydrates in the body and suppressing appetite. This can be beneficial for those trying to lose weight, as it can reduce the number of calories consumed and help keep blood sugar levels in check.
In addition to helping with weight loss, Rybelsus is also beneficial for managing other aspects of diabetes such as controlling blood pressure and cholesterol levels. Furthermore, it has been shown to help improve insulin sensitivity and delay or prevent the onset of complications associated with diabetes such as heart disease, stroke, kidney failure, and vision loss. With these benefits in mind, it's easy to see why many people with diabetes choose to take Rybelsus as part of their weight-loss journey.
Conclusion
We know that food cravings can be triggered by different factors, and it is important to understand what these are in order to develop effective coping strategies. 
It is clear that cravings play an important role in weight loss journeys and learning how to manage them effectively is key to success. Understanding the triggers for food cravings and developing personalized strategies for overcoming them can help us to stay focused on our goals. Additionally, having access to medications such as Rybelsus which reduce cravings could make a difference for those who are struggling with diabetes.
Overall, managing cravings is a critical part of any successful weight loss journey and should not be ignored or underestimated. With the right tools and understanding, we can learn how to control our impulses and focus on reaching our goals.
Related Article: