Importance Of Nutrition In Diabetes Management
Nutrition plays a key role in managing diabetes. Eating healthy foods helps keep blood sugar levels in check and prevents complications associated with the condition. Meal planning is an important component of diabetes management, as it helps to ensure that the right amount of nutrients is consumed throughout the day. Additionally, a balanced diet can help reduce the risk of obesity and other chronic illnesses.
Diabetics should be aware of how their food choices affect their blood sugar levels. This means monitoring the types and amount of carbohydrates, proteins, and fats they consume daily. Knowing this information can help ensure that glucose levels are kept within target range, reducing the risk of serious health issues associated with diabetes. Transitioning into the next section about 'role of carbohydrates, proteins, and fats in blood sugar control', let's explore further how each nutrient affects blood sugar levels.
Role Of Carbohydrates, Proteins, And Fats In Blood Sugar Control
Nutrition plays an essential role in managing diabetes. Carbohydrates, proteins, and fats all have a direct impact on blood sugar control. It is important to understand how each of these macronutrients affects blood glucose levels in order to properly manage diabetes.
Carbohydrates are the primary source of energy in our diet and are broken down into glucose during digestion. This leads to an increase in blood sugar levels, so it is important to choose carbohydrates that are rich in fiber and low in added sugars. Proteins also affect blood sugar levels, but not as much as carbohydrates.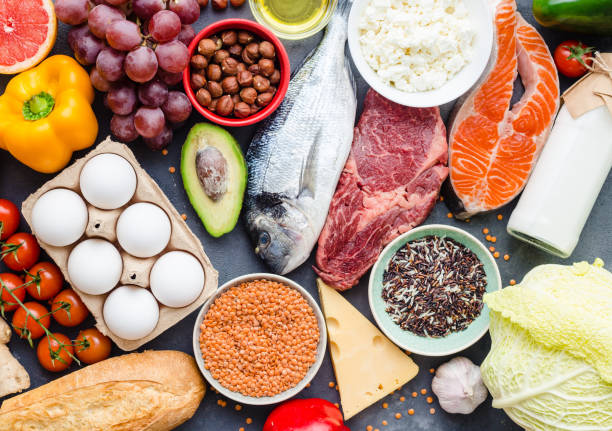 They provide essential building blocks for the body's cells and organs and can help stabilize blood sugar levels by slowing down the absorption of carbohydrates. Lastly, fats provide energy and aid in nutrient absorption; however, they should be consumed in moderation since too much fat can lead to weight gain which can contribute to elevated blood glucose levels over time.
Now that we have discussed the role of carbohydrates, proteins, and fats in blood sugar control, let us move on to debunking common myths about diabetes and nutrition.
Debunking Common Myths About Diabetes And Nutrition
When it comes to diabetes and nutrition, there are many misconceptions that can lead to misinformation. To start, we'll debunk some of the most common myths related to diabetes and nutrition.
Myth 1: Eating too much sugar causes diabetes

Fact: Diabetes is not caused by eating too much sugar; however, eating too much sugar can contribute to weight gain, which is a risk factor for type 2 diabetes.

Fact: Eating a balanced diet full of nutrient-rich foods is the best way to manage your blood sugar levels and reduce your risk of developing diabetes.

Fact: Limiting added sugars, such as those found in soda and candy, can help you reach your dietary goals and reduce your risk of developing type 2 diabetes.

Myth 2: People with diabetes cannot eat carbohydrates

Fact: Carbohydrates are an important source of energy for people with diabetes. Complex carbohydrates like whole grains, beans, vegetables, and fruits provide essential vitamins, minerals, fiber, and antioxidants.

Fact: Eating a wide variety of complex carbohydrates helps regulate blood glucose levels while providing essential nutrients for overall health.

Fact: Controlling the amount and type of carbohydrate consumed is key to managing blood glucose levels in people with diabetes.
There's no single right answer when it comes to managing nutrition for people living with diabetes; everyone's needs will be different depending on their individual circumstances. With this in mind, it's important to sort through conflicting advice surrounding low-carb and low-fat diets for diabetes management in order to determine what works best for you.
Conflicting Advice Surrounding Low-Carb And Low-Fat Diets For Diabetes
When it comes to managing diabetes, there is a great deal of conflicting advice out there. Low-carb and low-fat diets are two common approaches that many people take when attempting to control their blood sugar levels. However, both of these dietary approaches have pros and cons that need to be taken into consideration before making a choice about which one is right for you.
On the one hand, a low-carb diet can be helpful for those with diabetes because it reduces the amount of glucose in the bloodstream. This helps regulate blood sugar levels and prevent spikes in insulin levels. Additionally, carbs often contain more calories than other foods, so reducing them can lead to weight loss, which is beneficial for those with diabetes who need to maintain a healthy body weight.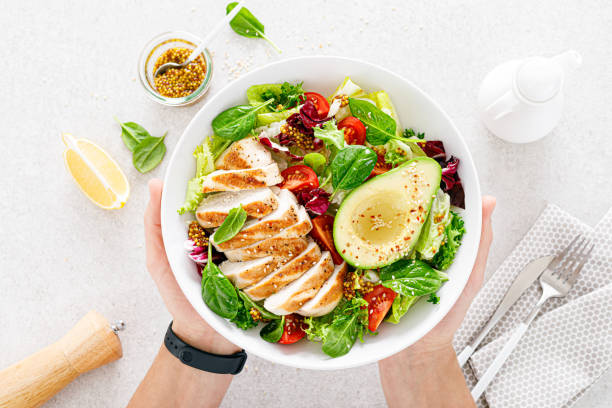 On the other hand, low-fat diets help reduce cholesterol levels, which can help protect against heart disease and stroke, both of which are associated with diabetes. They also provide essential nutrients like fiber and vitamins that are important for overall health.
Ultimately, it's important to consult a healthcare professional before deciding on a dietary approach as each individual's needs may vary. Check out more of our blogs for further insights into managing diabetes through diet and lifestyle changes.
Conclusion
It's clear that nutrition is an important part of diabetes management. Eating the right balance of carbohydrates, proteins, and fats can help to control blood sugar levels. Unfortunately, there is a lot of inaccurate and conflicting information out there about diabetes and nutrition. It can be difficult to figure out which advice to take!
Making healthy decisions about your diet can have a huge impact on managing your diabetes. As always, you should consult with your physician before making any changes to your diet or lifestyle. Remember that you are in charge of your own health–and we are here to help!