Diabetes is a chronic condition that can have an emotional impact on those who have it. For many, managing not just the physical symptoms of diabetes but also the psychological ones can be difficult. However, there are treatments available to help people with diabetes manage their emotions, and one such treatment is semaglutide. In this article, we will explore how semaglutide helps people with diabetes cope with the emotional side of living with a chronic condition.
What Is Diabetes And Semaglutide?
Diabetes is a chronic condition that affects the body's ability to process and regulate glucose levels. It's caused by a combination of genetic and lifestyle factors, and can lead to serious health complications if left unchecked. 
Semaglutide is an injectable medication that helps to control blood sugar levels in people with type 2 diabetes. It works by mimicking hormones that help the body produce and absorb insulin, making it easier to maintain healthy glucose levels.
By taking semaglutide and following a healthy lifestyle, many people have been able to keep their diabetes under control. However, managing a chronic condition like diabetes can still be emotionally and mentally challenging for those affected. 
Importance Of Managing Emotional Health For Diabetic People
The emotional health of diabetic people is of utmost importance. Managing the psychological aspect of diabetes can be a difficult task, especially when managing the condition and its associated symptoms. Diabetes has been linked to several mental health issues, such as depression, anxiety and stress. It's important for people with diabetes to recognize how their emotions can affect their physical health.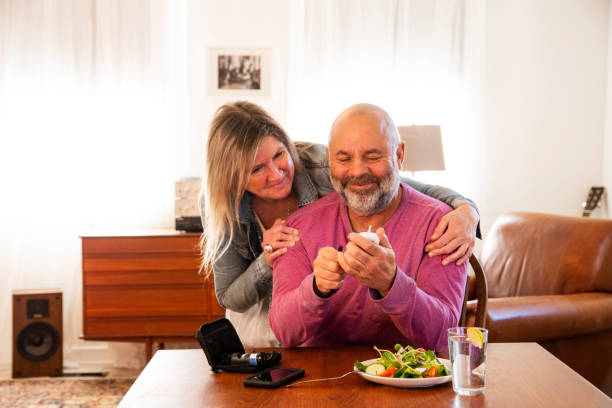 Research has shown that addressing emotional issues and developing coping strategies can help improve overall well-being and aid in better management of diabetes. Semaglutide, a glucagon-like peptide-1 (GLP-1) receptor agonist, has been found to have potential benefits in helping people manage their diabetes more effectively by improving emotional wellbeing. This medication helps reduce blood sugar levels while simultaneously providing relief from depression, anxiety and other emotional problems commonly experienced by those diagnosed with diabetes. 
Impact Of Diabetes On Mental Health
Living with diabetes can be incredibly emotionally taxing. It can lead to feelings of sadness, isolation, and even depression. The stress of managing a chronic condition such as diabetes can take its toll on an individual's mental health.
Those living with diabetes may also feel overwhelmed by the amount of responsibility that comes with managing their condition. There are often many changes to lifestyle habits required, including monitoring diet and exercise, taking medication regularly, and regular doctor's visits. This can be difficult to keep up with and can cause feelings of guilt or failure when it is not done properly. Additionally, the fear of complications resulting from poor management of diabetes can add to emotional distress.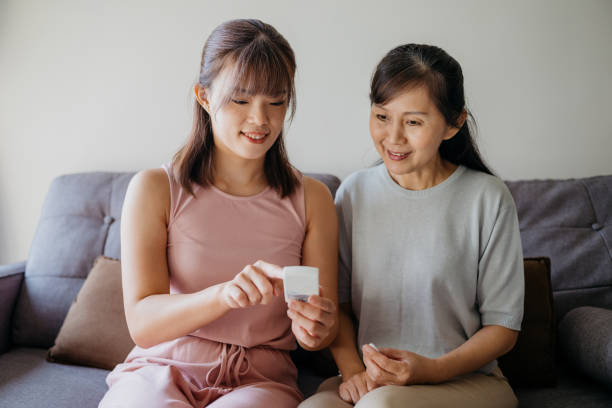 The emotional burden associated with diabetes can have a significant impact on quality of life for those living with the condition. Thankfully, semaglutide has been shown to help improve glycaemic control and reduce cardiovascular risk in those suffering from type 2 diabetes. Taking out these worries, it helps the people with diabetes to live a better quality life.
This drug has the potential to make life easier for those living with this condition by helping them better manage their symptoms and reduce their risk of long-term complications. However, it is important to remember that it is also necessary to consider the psychological wellbeing of people living with diabetes when managing this chronic condition.
Benefits Of Semaglutide As a Treatment For Diabetes
The benefits of semaglutide extend beyond its clinical effects. The emotional support it provides is invaluable for people living with diabetes. Semaglutide can help people feel more in control of their condition, reducing feelings of helplessness and despair associated with diabetes management. Additionally, it offers peace of mind knowing that the drug has the potential to improve long-term health outcomes and prevent serious complications from developing down the line. Ultimately, semaglutide offers both physical and emotional relief for people living with type 2 diabetes.
Conclusion
USA Script Helpers conclusion, managing diabetes with semaglutide can be a great way to not only manage the physical side of the condition, but also the emotional side taking away the worries of thinking too much about your diabetes condition. This is incredibly important for those living with diabetes as it can have a huge impact on their mental health. With semaglutide, people can better control their diabetes and reduce the risks of further complications.
Living with diabetes isn't easy but it doesn't have to be as hard as it sometimes feels. Managing your emotional health is an essential part of managing your overall health and wellbeing. Semaglutide can help make that process easier by providing a safe and effective treatment for diabetes that can help you take control of your life again.
Related Articles: