Blood thinners have become a life saving tool for many individuals suffering from atrial fibrillation, stroke, and other blood clotting-related conditions. Eliquis is one of the leading blood thinners on the market today that has helped countless people manage their medical conditions. This article will explore the effectiveness and safety of Eliquis in balancing the two key considerations when it comes to taking blood thinners.
Overview Of Blood Thinners
Blood thinners are medications used to reduce the risk of dangerous blood clots, or thrombosis.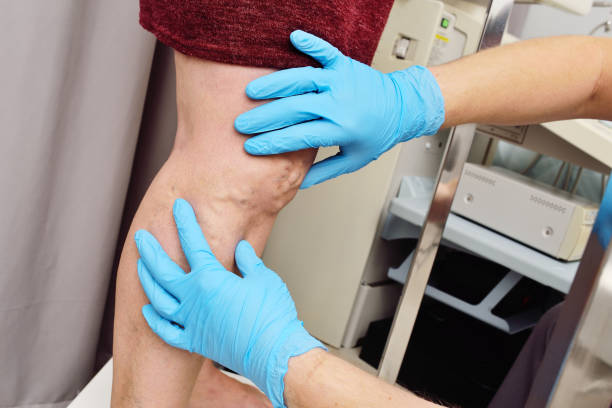 These clots can cause heart attacks, strokes, and other serious medical problems. There are several different types of blood thinners available on the market today. Warfarin is one of the most commonly prescribed blood thinners. It has been used for decades and is effective at reducing clotting risks. 
This medication is a newer type of anticoagulant (blood thinner) that has recently been approved by the U.S Food and Drug Administration (FDA). It works differently than warfarin, making it an attractive option for many people who need to take a blood thinner but cannot tolerate the side effects associated with traditional blood thinners like warfarin or aspirin. 
Eliquis has been shown to be as effective as warfarin without the same risk of interactions with other drugs or food, meaning that patients don't have to worry about constantly monitoring their levels when taking this medication. Additionally, Eliquis has fewer side effects than traditional anticoagulants such as warfarin, which can make it an attractive option for those who need long-term treatment with a blood thinner.
Despite its benefits, Eliquis carries several risks including bleeding events such as gastrointestinal bleeding or bruising more easily than normal without any noticeable injury. Therefore, it's important for anyone considering using Eliquis to discuss all potential risks and benefits with their doctor in order to make an informed decision about whether this medication is right for them.
Benefits Of Eliquis
Eliquis is an effective and safe blood thinner, providing benefits that are difficult to find in other medications. It has become a popular option for treating and preventing blood clots due to its effectiveness and low risk of side effects. Here are some of the benefits that Eliquis offers.
First, It is highly effective in treating and preventing blood clots. Studies have shown that it has been successful in reducing the risk of stroke or systemic embolism in patients with atrial fibrillation, as well as reducing the risk of recurrence in patients who have had a deep vein thrombosis (DVT) or pulmonary embolism (PE). It also reduces the risk of developing a new DVT or PE after hip or knee replacement surgery.
Second, Eliquis is relatively safer than some other anticoagulants, such as warfarin. It has fewer drug interactions and does not require frequent monitoring like warfarin does. This makes it easier to take for those who need to monitor their medication on a regular basis. Additionally, Eliquis has fewer dietary restrictions than warfarin, which can make it easier to maintain compliance with the medication regimen.
Finally, Eliquis is available at an affordable cost compared to many other blood thinners on the market. This makes it an accessible option for those who may not be able to afford more expensive medications. In addition, most insurance companies cover this medication so people can get access to this treatment without having to go through an extensive approval process or pay out-of-pocket costs.
Side Effects And Risks
When it comes to blood thinners, balancing effectiveness and safety is essential. Eliquis is a popular anticoagulant choice for many people, but like all medications, there are potential side effects and risks associated with its use.
The most common side effects of Eliquis are minor and include headaches, dizziness, nausea, diarrhea, fatigue, and indigestion. However, more serious side effects can occur as well. These include uncontrolled bleeding or excessive bruising that doesn't go away after a few days. People on Eliquis may also be at risk for developing anemia due to iron deficiency resulting from chronic bleeding in the gastrointestinal tract.
Eliquis also has the potential to interact with certain drugs or supplements which could increase the risk of bleeding. Therefore it's important to tell your doctor about any medications you're taking before starting Eliquis. Additionally, if you're pregnant or planning to become pregnant you should speak with your doctor first as Eliquis is not recommended for use during pregnancy.
It's important to discuss any concerns you have about the risks of taking Eliquis with your doctor before beginning treatment so that you can make an informed decision about your health care plan. Your doctor will be able to provide more detailed information on these risks and how they may affect you specifically.
How It Works
Eliquis works by inhibiting a protein called Factor Xa, which helps form blood clots. When this protein is inhibited, the body's ability to form clots is decreased, reducing the risk of stroke and other serious complications. Eliquis also helps keep the lining of the arteries free of plaque and prevents new clot formation.
It is taken orally, usually once or twice daily. It's important to take it at the same time each day as directed by your doctor in order to maintain an even level in your bloodstream. It's also important to tell your doctor about any medications you may be taking that could interact with Eliquis before starting treatment.
The effectiveness and safety of Eliquis makes it an ideal choice for people who need to lower their risk for stroke or other serious complications associated with blood thinning medications. With regular monitoring by a healthcare provider and careful attention to potential interactions with other drugs, Eliquis can provide a safe way to reduce risk for stroke or other complications without sacrificing effectiveness.
When To Take Eliquis
Taking Eliquis is recommended for those who are at risk of developing a blood clot or stroke due to a medical condition such as atrial fibrillation. It is important to take Eliquis exactly as prescribed by your doctor in order to get the best results.
Eliquis should be taken twice a day, with each dose separated by 12 hours. It is essential to take the drug consistently and on time; missing doses increases the risk of stroke and other serious complications. Patients may find it helpful to set an alarm on their phones or keep track of their doses using pill boxes or apps if they need help staying on schedule.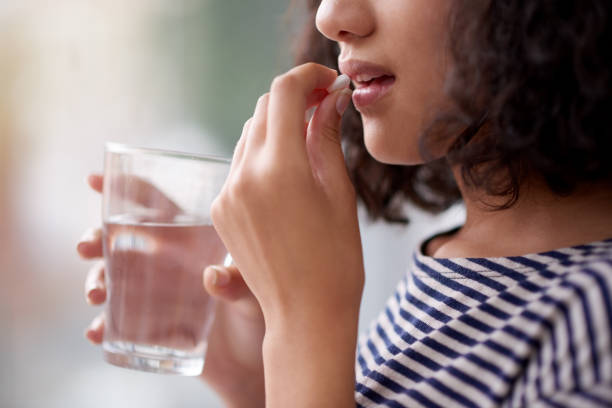 Patients taking Eliquis should also consult their doctor before making any changes in diet or exercise routine, as these can affect the effectiveness of the medication. Additionally, some medications and supplements may interact with Eliquis and increase the risk of bleeding so it is important to inform your doctor about all medications, vitamins, and supplements you are taking.
It is also important for patients taking Eliquis to have regular check-ups with their doctor in order to monitor any potential side effects or complications from treatment. By following these instructions, patients can ensure that they get the most out of Eliquis while minimizing risks associated with its use.
Conclusion
In conclusion, Eliquis is a great option for those looking to balance the effectiveness and safety when it comes to blood thinning. It has many benefits, such as preventing dangerous blood clots and reducing stroke risk in certain types of patients. However, it does come with potential side effects and risks that should be discussed with your doctor before starting the medication. With proper use, Eliquis can be an effective way to manage your condition and reduce the risk of clotting-related complications.
At the end of the day, it's important to weigh the benefits and risks of any medication you decide to take. Everyone's situation is different and what works for one person may not work for another. Consulting with a healthcare professional is key in helping you make an informed decision about which blood thinner will provide you with the most effective and safe outcome.
Buy Eliquis at USA Script Helpers
Ensure your heart health and buy Eliquis from USA Script Helpers. Our reliable online pharmacy partner provides a seamless and secure platform for ordering your Eliquis medication. With our wide selection of prescription drugs and convenient delivery options, you can have peace of mind knowing that your medication will be delivered right to your door. Don't wait any longer – buy Eliquis today and prioritize your cardiovascular well-being.