If you're living with Type 1 Diabetes (T1D), the idea of managing it can feel challenging. With a few simple tips, you'll be able to take on T1D and live a normal life. Let us help you get started by sharing eight top tips for managing Type 1 Diabetes.
What is Type 1 Diabetes?
Type 1 Diabetes, also known as Juvenile Diabetes, is an autoimmune disorder in which the body's immune system mistakenly attacks and destroys the cells in the pancreas that produce insulin. Insulin is a hormone responsible for regulating glucose levels in the body. Without it, glucose levels become dangerously high. Type 1 diabetes typically develops during childhood or adolescence, but can develop at any age.
The most common symptoms of type 1 diabetes include:
excessive thirst,
frequent urination,
fatigue,
weight loss,
blurred vision and
slow wound healing.
Other possible signs may include nausea and vomiting, stomach pain, and difficulty thinking clearly due to high blood sugar levels.
How to effectively Manage your Type 1 Diabetes?
Tip #1: Keep Track of Your Blood Sugar
It goes without saying that tracking your blood sugar is incredibly important for managing type 1 diabetes. You should check your blood sugar regularly throughout the day, as well as before meals and snacks. Keeping track of your blood sugar will help you better understand how certain foods and activities affect it so that you can adjust your diet and lifestyle accordingly.
Tip #2: Choose Healthy Food Options
Eating healthy is an important part of managing type 1 diabetes. It helps keep your blood sugar levels in check. It's important to choose foods that are high in fiber and low in refined carbohydrates, such as whole grains, fresh fruit, vegetables, lean proteins, and healthy fats like olive oil or avocado. Making smart food choices can also help prevent complications associated with diabetes such as heart disease or stroke.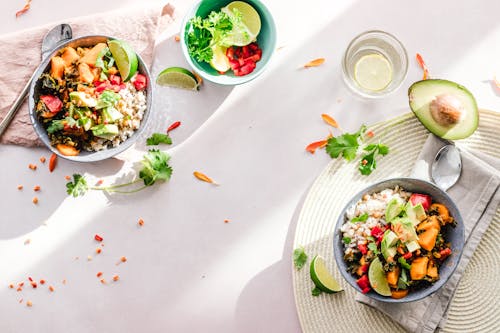 Tip #3: Exercise Regularly
Staying active is another key factor when it comes to managing type 1 diabetes. Exercise helps improve insulin sensitivity which means that your body is better able to use the insulin it produces more effectively. Aim for at least 30 minutes of exercise each day . This could include walking, running, swimming, biking or any other activity that gets your heart rate up! Additionally, physical activity can help reduce stress levels which has been known to have an effect on blood sugar levels as well.
Tip #4: Stay Hydrated
Drinking plenty of water is essential when it comes to managing type 1 diabetes because dehydration can cause a spike in blood sugar levels which could lead to complications if left untreated. Aim to drink eight glasses of water per day. If you find yourself getting thirsty more often than usual, make sure to carry a bottle of water around with you wherever you go!
Tip #5: Monitor Your Stress Levels
Stress has been known to worsen symptoms associated with diabetes so it's important to manage stress levels accordingly – this could mean taking regular breaks throughout the day or engaging in activities like yoga or meditation that encourage relaxation and reduce anxiety levels. Additionally, talking about how you feel with friends and family members can be helpful too!
Tip #6: Don't forget to check your insulin pump daily.
If you use an insulin pump, it's vital that you check it every day for any signs of malfunction. Additionally, make sure you replace the infusion site every two days or as recommended by your doctor. This will help ensure that you receive the correct dose of Novolog insulin at all times.
Tip #7: Be prepared when traveling with diabetes supplies and equipment .
Long-distance travel can be tricky when living with type 1 diabetes, but there are ways to make it easier on yourself when packing up your supplies and equipment for the journey ahead. Make sure you bring enough supplies to last through any delays, like extra lancets in case yours break, as well as a travel-size first aid kit just in case something goes wrong during the trip itself!
Tip #8: Talk to your doctor about changes in lifestyle or diet .
Finally, if there are any major changes in your lifestyle or diet (or both), talk to your doctor about how it might affect your Novolog dosage or treatment plan as a whole—especially if those changes involve increased physical activity or different types of food intake than what was previously recommended by your healthcare provider!
Conclusion
Living with type 1 diabetes doesn't have to be unmanageable. There are steps you can take today to help manage symptoms more effectively using Novolog! By monitoring blood sugar levels regularly, checking insulin pumps daily, healthy lifestyle, being prepared when traveling with supplies, and talking to your doctor about lifestyle/diet changes—you can have better control over managing type 1 diabetes symptoms utilizing Novolog medicine!