Panic attacks can be one of the most frightening and overwhelming feelings a person can experience. They can be brought on by stress and anxiety, and they manifest in physical symptoms such as heart palpitations, chest tightness, dizziness, and fear of impending doom. 
Thankfully, there are several ways to manage panic attacks before they become too severe. Let's take a look at some easy methods for calming your mind and body when you feel an attack coming on. 
Deep Breathing Techniques  
One of the most common techniques used to manage panic attacks is deep breathing exercises. When experiencing a panic attack, it is important to focus on your breath and take slow, deep breaths from your diaphragm. 
By controlling your breathing rate, it will help you to regain control of your thoughts and emotions. Taking deep breaths also helps oxygenate your brain so that it can function better during an attack. Additionally, counting each breath out loud can help you stay focused on the task of calming yourself down. 
Get Grounded  
Another way to help ease the symptoms of a panic attack is to get grounded in the present moment. This means focusing on something that is tangible and real – like touching something in front of you or looking around for things that you can see or hear right now – rather than getting lost in fearful thoughts about what could happen next. It's important to remember that these fearful thoughts are only predictions based on past experiences; they are not necessarily indicative of what will actually happen next in reality. 
Positive Affirmations  
Positive affirmations are another great way to keep yourself calm during a panic attack. It involve repeating positive statements either out loud or in your head that help shift your focus away from fear-based thinking and towards more calming thoughts such as "I am safe" or "Everything will be alright". Repeating these statements over and over again can help relax your mind and body so that you don't spiral into full-fledged panic mode. 
What Causes Panic Attacks? 
Panic attacks are caused by excessive anxiety or fear as well as certain triggers that can induce an episode. Common triggers include physical exertion, caffeine, alcohol, drugs, sleep deprivation, extreme emotions or stress, certain illnesses or medications, or environmental factors like loud noises or bright lights. It's important to recognize your triggers so that you can avoid them when possible in order to reduce the risk of having a panic attack.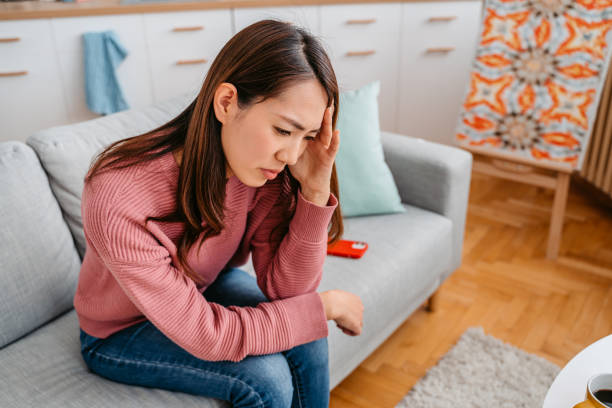 In some cases, however, there may not be an obvious trigger for a panic attack. This could be due to underlying mental health issues such as generalized anxiety disorder (GAD) or depression that have gone undiagnosed and untreated for an extended period of time. In these instances, it is important to seek help from a professional who can help you identify any underlying issues and provide treatment accordingly. 
Treatment Options for Panic Attacks  
The best way to treat panic attacks is with therapy in combination with medication if necessary. Cognitive behavioral therapy (CBT) is one type of therapy that has been found to be especially effective in treating panic attacks by helping patients understand their thoughts and behaviors better so they can learn coping skills and gain control over their symptoms. 
What is the Best Way to Manage Panic Attack?
The best way to manage panic attacks is to take a proactive, holistic approach. This means understanding the underlying causes of your panic attacks and developing a plan to manage them. It's important to remember that everyone's experience with panic attacks is different, so it's essential to tailor your plan according to your individual needs. 
The first step in managing panic attacks is identifying their triggers. Common triggers for panic attacks are stress, trauma, anxiety, fatigue, and lifestyle changes. Keeping a diary can be helpful in recognizing patterns of when and why you have an attack. 
Once you identify common triggers, you can take steps to reduce or avoid them. For example, if stress is a trigger for you, prioritizing restful activities such as yoga or mindfulness could be beneficial in reducing those episodes of panic. 
It's also important to develop healthy coping strategies when the feeling of a panic attack begins. Deep breathing exercises can help calm the body's physical response by focusing on calming inhales and exhales. Other helpful methods include progressive muscle relaxation which helps relax tense muscles and positive self-talk which helps reframe negative thoughts about the situation.
Proper Medication can help Ease the Panic Attack
In addition to these preventative measures, there are medications available that can help control the symptoms of a panic attack before it spirals into an episode. Anti-anxiety medications such as
antidepressants
may be prescribed depending on the person's individual needs and preferences. 
However, medication should always be discussed with a doctor before any decisions are made as potential side effects or contraindications may exist in certain individuals taking certain drugs. 
If all else fails, seeking professional help from a therapist or psychiatrist can oftentimes be beneficial in better understanding what might be causing your panic attacks and determining an appropriate plan of action tailored specifically for your own needs and circumstances.
Takeaway
In summary, managing panic attacks requires implementing strategies tailored towards both preventing episodes through either lifestyle changes or medication management while having coping strategies ready for when they do occur such as breathing exercises or positive self-talk techniques