Insulin is an essential hormone for managing diabetes. Lantus SoloStar is a popular form of insulin that is used to help regulate glucose levels in the body. But what type of insulin is Lantus SoloSTAR? This article will provide a comprehensive overview of this type of insulin, including its advantages and potential risks.
In recent years, more and more people have been diagnosed with diabetes, making it one of the most common diseases in the world today. To manage their diabetes, many patients rely on insulin injections to keep their blood sugar levels within healthy range. One type of insulin that has been gaining popularity among diabetics is Lantus SoloSTAR.
This article seeks to answer the question: What type of insulin is Lantus SoloSTAR? By exploring its various attributes and associated risks, readers will gain a better understanding of this particular form of insulin and how it can be used safely and effectively to manage diabetes symptoms.
Lantus Solostar And Its Purpose In Diabetes Management
Lantus SoloSTAR is a type of long-acting insulin used to treat type 1 and type 2 diabetes. It helps people with diabetes control their blood glucose levels by providing more consistent, predictable insulin coverage throughout the day. 
Lantus is administered using an easy-to-use, disposable pen that makes it easier to accurately measure the dose. The pen has a dial on the bottom that allows you to select the dose size. The insulin starts working within a few hours, and its effects can last up to 24 hours.
Lantus can be used alone or in combination with other types of insulin or diabetes medications such as metformin or sulfonylureas to manage blood sugar levels. It can also help reduce the risk of long-term complications associated with high blood sugar levels, including heart disease, stroke, kidney damage and nerve damage. By controlling their diabetes through proper management and use of Lantus SoloSTAR, individuals can lead healthier lives.
Importance Of Understanding The Type Of Insulin Used For Proper Diabetes Management
Understanding the type of insulin used is essential to proper diabetes management. Lantus Solostar is a long-acting insulin that helps stabilize blood sugar levels over time, making it an important part of diabetes care. It's important to understand how long-acting insulins like Lantus Solostar work, and when and how often they should be taken. Taking Lantus Solostar too often or at the wrong times can lead to low blood sugar levels, which can cause dizziness, hunger, confusion and fatigue.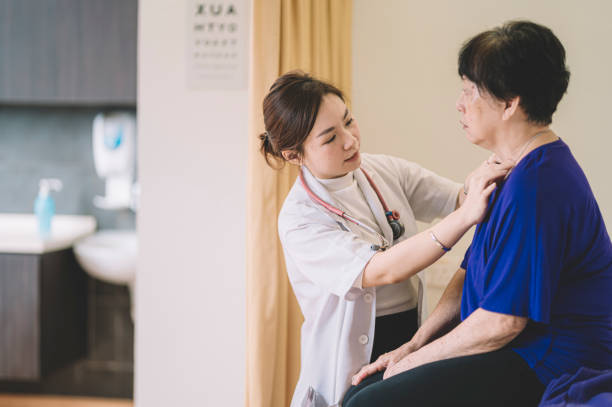 It's also important to understand how different types of insulin interact with other medications or treatments for diabetes. For example, some medications for diabetes may affect the way Lantus Solostar works in the body. 
Understanding these interactions can help people with diabetes make informed decisions about their medication and treatment plan. Consulting a doctor or pharmacist can help ensure that all aspects of managing diabetes are properly understood.
How Lantus Solostar Differs From Other Insulin Types
Lantus SoloSTAR is a type of long-acting insulin, which means it takes longer for the body to absorb it than other types. It's administered through an injection pen device and works to reduce blood sugar levels over a period of 24 hours. This makes it especially useful for people with diabetes who need more consistent control over their glucose levels throughout the day.
In contrast to other types of insulin, such as rapid-acting ones that work quickly in response to food intake, Lantus SoloSTAR has a slower release rate, making it better suited for those who need steady control of their blood sugar levels. Additionally, Lantus SoloSTAR does not require any refrigeration, unlike some other forms of insulin. This makes it easier and less complicated to transport or store.
How Lantus Solostar Is Administered
Lantus SoloSTAR is a long-acting insulin that can be administered with ease. It is a prefilled insulin pen containing U-100 insulin glargine, which is a type of synthetic insulin designed to last in the body for up to 24 hours. This makes it an ideal choice for those who need regular and reliable doses of insulin throughout the day.
To use the SoloSTAR, users draw back on the dial knob to select their dose, insert the needle into their skin, and press down on the injection button until they hear a loud click. Patients should rotate their injection sites to ensure even absorption of the medication over time.
 It's important to remember that every person's dose may vary depending on their individual needs and healthcare provider's advice. However, with proper administration, Lantus SoloSTAR can help people manage their diabetes effectively and efficiently.
Lantus Solostar: Benefits And Side Effects
Lantus SoloSTAR is a long-acting form of insulin that is used to help control blood sugar levels in people with diabetes. This type of insulin works by slowly releasing insulin into the bloodstream over a period of time to help keep blood sugar levels constant. It can be used alone or in combination with other medications for diabetes.
The main benefit of Lantus SoloSTAR is that it provides a steady, reliable release of insulin throughout the day and night, helping to maintain more consistent blood sugar levels over an extended period of time.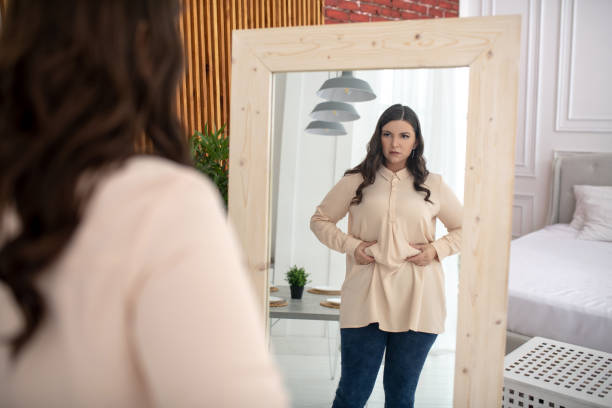 Additionally, there are few side effects associated with this type of insulin compared to some other forms. Common side effects may include low blood sugar, weight gain, and injection site reactions. It's important to discuss any potential risks or side effects with your doctor before starting any new treatment plan.
Buy Lantus Solostar At Usa Script Helpers
Lantus SoloSTAR comes in a prefilled pen and can be used at home without requiring additional medical supplies or equipment. USA Script Helpers offers Lantus SoloSTAR at competitive prices, making it an affordable option for those who need to manage their diabetes.
The prefilled pen is easy to use and requires no mixing or measuring, making it convenient for those on the go. In addition, USA Script Helpers provides accurate dosing information so that you can be sure you are taking the right amount of insulin for your individual needs. With fast shipping and delivery times, you can get your order quickly and maintain healthy blood sugar levels. USA Script Helpers makes purchasing Lantus SoloSTAR simple and affordable so you can focus on managing your diabetes.
Living with diabetes requires careful management and understanding of the medications used in treatment. By doing research on the various types of insulin available, you can make sure that you are using the best option for your particular situation. With proper care and treatment, living with diabetes does not have to be a challenge!