Are you struggling to lose weight, despite taking semaglutide? You're not alone. For those unaware of what semaglutide is, it's a glucagon-like peptide-1 (GLP-1) receptor agonist that has been used as a treatment option for obesity and weight management. It works by decreasing food cravings and increasing feelings of fullness after eating meals. While there are many potential benefits, some people find it difficult to see those benefits in action.
If you've been using semaglutide but haven't experienced the desired weight loss, this article is for you! We'll look at why it may not be working and how you can get back on track with your weight loss journey. Keep reading to find out more!
What Is Semaglutide?
Semaglutide is a medicine used for treating type 2 diabetes. It works by helping the body to release more insulin, and it can also help to reduce blood sugar levels.  It triggers the release of insulin when blood sugar levels become too high. 
It is typically taken once a week as an injection, and its effects can last up to 24 hours. It's important to note that it should be used along with diet and exercise in order to achieve the best results. It has been shown to help people with type 2 diabetes lose weight and maintain better control over their blood sugar levels, especially when compared to other treatments such as metformin or sulfonylureas. 
However, it's important to note that it may not work for everyone and that some people may experience side effects such as nausea, diarrhea, or headaches. Therefore, it's important to speak with your doctor before beginning treatment with this medication in order to determine if it is right for you.
Importance Of Weight Loss And Healthy Lifestyle
It is important to understand that weight loss can have a positive effect on overall health and well-being. While semaglutide may help in achieving this goal, it is not the only factor that should be considered when attempting to lose weight. A healthy lifestyle, including proper nutrition and regular physical activity, are essential components of any successful weight loss program. 
Eating a balanced diet and exercising regularly can help to increase metabolism, burn more calories, and create an overall healthier body. Additionally, making small changes in one's lifestyle can also help in the long run, such as reducing portion sizes or substituting unhealthy foods with nutritious options.
In order to maximize the results from it and other weight loss medications, it is important to maintain a healthy lifestyle. Creating sustainable habits that promote good health is key for maintaining long-term success with weight loss. A combination of medication and lifestyle changes will result in healthier outcomes in the future.
Reasons For Not Losing Weight On Semaglutide
There are several potential reasons why someone might not be losing weight on semaglutide. First, it could be that the dosage is too low to have an effect. It is a medication that needs to be taken at the right dose for it to work effectively. If the dosage is too low, then it won't help with weight loss.
 Another possibility is that the person taking it isn't following a healthy lifestyle. It works best when combined with regular exercise and a balanced diet. Without these lifestyle changes, it's unlikely that someone will see any significant weight loss results.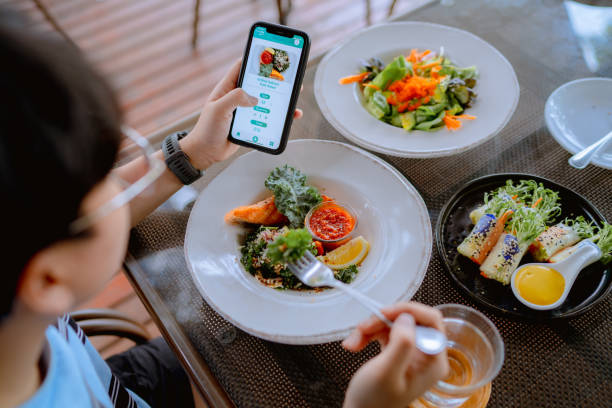 In addition, some people may not respond  due to their genetics or other factors beyond their control. Lastly, certain medications can interact with semaglutide and prevent it from working properly. It's important to talk to your doctor about any medications you take before starting semaglutide so they can adjust your dosage if necessary.
To summarize, there are many possible reasons why someone might not be losing weight on semaglutide: the dosage may be too low or ineffective; lifestyle changes may not have been made; genetic or other factors could interfere; and certain medications could interact with semaglutide in a negative way. It's important for anyone considering using this medication to discuss all of these potential issues with their doctor beforehand.
Solutions For Not Losing Weight On Semaglutide
Fortunately, it is possible to address the issue of not losing weight while on this medication. There are a few solutions that can help an individual reach their desired weight loss goals. The first step is to make sure the dosage of semaglutide is correct. It may be necessary to adjust the dose in order to get the best results. Additionally, increasing physical activity and following a healthy diet can lead to better results when under this medication.
It is also important to monitor one's progress with semaglutide and make any necessary adjustments along the way. Regularly checking in with a healthcare provider can be beneficial in helping determine if any changes need to be made. Ultimately, it may take time and effort to find the right combination of lifestyle modifications and medication that will work best for each individual person.
Conclusion
It can be very frustrating to not lose weight when taking semaglutide. But it's important to remember that semaglutide is only part of the equation when it comes to weight loss. To get the most out of it, you need to exercise and eat a healthy diet.If you are looking to buy Semaglutide online, consider visiting USA Script Helpers, a reliable pharmacy partner you can trust!.
Related Article: