Saxenda is an injectable drug that helps suppress appetite and increase metabolism. It's FDA approved as an adjunct to lifestyle modifications, such as exercise and calorie restriction, for those who are overweight or obese. 
In this article, we'll explore how effective Saxenda is in terms of long-term weight loss success. We'll discuss the clinical trials behind the drug, potential side effects, and other important considerations for those considering taking Saxenda for weight loss.
How It Works To Promote Weight Loss
Saxenda is a type 2 diabetes medication used to help people with obesity or who are overweight and have weight-related medical problems, such as high blood pressure, or high cholesterol. It works by helping reduce hunger and increasing feelings of being full after eating. Saxenda works by affecting the part of the brain that controls appetite and metabolism.
It works by blocking certain hormones in the brain that increase hunger and promote fat storage. This helps you feel fuller longer and encourages your body to use stored fat for energy. Saxenda can also help reduce cravings for unhealthy foods that lead to overeating, which may facilitate long-term weight loss success.
Saxenda can be an effective tool when incorporated into a comprehensive weight loss plan with lifestyle changes such as healthy eating habits, regular physical activity, and stress management.
Importance Of A Comprehensive Weight Loss Plan With Saxenda
Saxenda works to help people lose weight, but it is important to have a comprehensive plan in order to achieve long-term success. This plan should include diet, exercise and lifestyle changes. People who use Saxenda can expect to see results within a few weeks, but this should be followed up with healthy habits that will enable them to keep the weight off.
Creating a plan is key for successful weight loss. This includes setting realistic goals, tracking progress, and making adjustments as needed. It's also important to find activities that are enjoyable and sustainable for the long-term. Exercise should be tailored to individual preferences and abilities as well as monitored for safety and effectiveness. Eating habits should be focused on consuming whole foods that are nutrient-dense and low in calories. Lifestyle changes such as getting enough sleep or managing stress can also play an important role in maintaining a healthy weight.
With a comprehensive plan that focuses on diet, exercise and lifestyle changes, it can help people achieve their weight loss goals while also promoting long-term health and wellness. By taking the time to create an individualized plan, people can reach their desired outcomes and maintain them for the future.
Best Practices To Follow When On Saxenda
When on Saxenda, it is important to follow certain best practices in order to ensure long-term weight-loss success. Firstly, it is essential to make the necessary dietary changes and portion control when taking the medication. To begin with, it is recommended to reduce the amount of processed foods eaten and increase the intake of fresh fruit and vegetables. 
Additionally, smaller portion sizes are key when trying to maintain a healthy weight. Secondly, regular physical activity is also important as it can help burn calories and keep weight off over time. Exercise such as walking or jogging for 30 minutes a day can be beneficial in aiding with long-term weight loss success.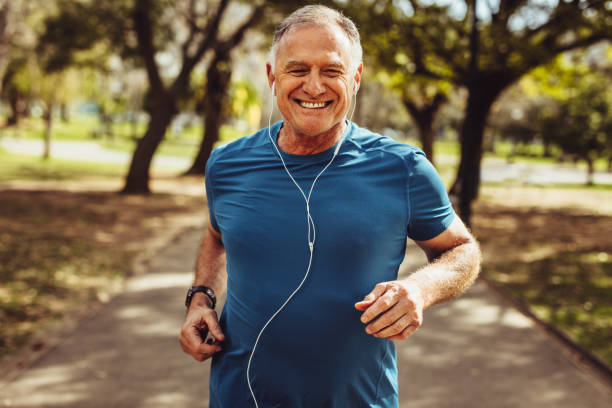 It is also important to track progress so that any positive changes in diet and exercise can be noted. By logging daily food intake and activity levels, it will be easier to identify which changes need to be made in order to achieve successful long-term weight loss goals. 
This way, any challenges faced during the process can be addressed quickly and effectively before they become too difficult to manage. With these best practices followed, Saxenda users can achieve their desired results in terms of long-term weight loss success. 
As such, it is important for users to stay committed and consistent with their chosen plan for optimal results. By doing so, they will be able to maximize the benefits of using Saxenda for long-term weight loss success.
Buy Saxenda Online At Usa Script Helpers
Saxenda is a diabetes medication that has been proven to help with long-term weight loss. At USA Script Helpers, you can buy Saxenda online in the comfort of your own home. When you purchase Saxenda from USA Script Helpers, you can expect competitive prices and fast shipping times. Plus, it's easy to place an order and get your prescription filled quickly and conveniently.
USA Script Helpers provides excellent customer service and expert advice about Saxenda use. With their secure online ordering system, you'll have peace of mind knowing that all of your information is safe and secure. So if you're looking for a reliable source to buy Saxenda online, trust USA Script Helpers to provide quality service every time.
Conclusion
In conclusion, it has proven to be an effective tool in helping individuals achieve long-term weight loss success. Its ability to suppress appetite and boost metabolism makes it an ideal treatment for those looking to lose weight. However, it is important to remember that while taking Saxenda, a comprehensive weight loss plan should be in place. 
This plan should include regular exercise and healthy eating habits. Once the user stops taking Saxenda, strategies such as portion control and mindful eating can help maintain the results achieved through the medication. To get started on your weight loss journey with Saxenda, visit USA Script Helpers today!
Related Articles: