Diabetes Insipidus is an often misunderstood and misdiagnosed condition that affects millions of individuals worldwide. It's a disorder of the hypothalamus, the part of the brain responsible for regulating hormones. While it is not life-threatening, it can cause significant disruption to an individual's quality of life. In this article, we'll explore what causes Diabetes Insipidus and how it can be managed.
What is Diabetes Insipidus?
Diabetes insipidus (DI) is a rare disorder that affects the body's ability to regulate its fluid levels. It occurs when the pituitary gland does not produce enough antidiuretic hormone (ADH), which helps the body conserve and excrete water in order to maintain electrolyte balance. Without sufficient ADH, the kidneys can't properly filter out excess water, causing frequent urination and increased thirst.
The two main types of diabetes insipidus are central DI and nephrogenic DI. Central DI occurs when there is a problem with the production of ADH from the pituitary gland, while nephrogenic DI occurs when there is an issue with the kidneys' response to ADH. Both types can lead to dehydration and electrolyte imbalance if left untreated.
Treatment for diabetes insipidus includes medications such as desmopressin or vasopressin, which help replace lost ADH in central DI or help restore kidney sensitivity to ADH in nephrogenic DI. Additionally, changes in diet, lifestyle, and hydration habits may be necessary to prevent dehydration and electrolyte imbalances. Making these changes can help ensure that your body maintains proper fluid balance and health.
Types Of Diabetes Insipidus
There are two main types of diabetes insipidus: central and nephrogenic. Central diabetes insipidus is caused by a deficiency in the antidiuretic hormone (ADH) also known as vasopressin. This type of diabetes insipidus occurs when there's a problem in the hypothalamus or pituitary gland, the parts of the brain responsible for producing ADH. Symptoms include increased thirst and frequent urination, although urine production may be decreased due to dehydration. Treatment for this form of diabetes insipidus usually involves synthetic replacement hormones, such as desmopressin or Vasopressin.
Nephrogenic diabetes insipidus is caused by a defect in the kidneys' ability to respond to vasopressin. The kidneys cannot reabsorb water normally, resulting in large amounts of urine being produced. Symptoms include increased thirst and frequent urination, but unlike central diabetes insipidus, urine production may be increased due to excessive fluid intake. Treatment for nephrogenic diabetes insipidus involves medications that reduce the body's need for fluids and increase sodium levels in the blood.
Diagnosis of both types of diabetes includes urine tests, measuring electrolyte levels, and measuring osmolality (the measure of dissolved particles). An MRI or CT scan may also be used to look for any abnormalities in the brain that could be causing central diabetes insipidus. Once diagnosed with either type of diabetes insipidus, careful monitoring is important to make sure treatment is effective and symptoms are managed appropriately.
Common Causes Of Diabetes Insipidus
Diabetes insipidus (DI) is a rare hormonal disorder that affects the body's ability to regulate and control fluids. Its causes vary, with some cases being genetic and other cases having no known cause. The most common type of DI is central diabetes insipidus, which is caused by a lack of antidiuretic hormone (ADH). This hormone helps the body retain water and prevent dehydration. Other types of DI can be caused by a number of factors, including head trauma, infection or medications.
Primary DI is caused by a decrease in ADH secretion due to an abnormality in the hypothalamus or pituitary gland. The hypothalamus produces ADH, while the pituitary gland stores it and releases it when needed. In these cases, symptoms appear shortly after birth and are usually treated with synthetic hormones that compensate for the lack of natural ADH.
Nephrogenic DI occurs when the kidneys fail to respond properly to ADH signals from the brain. This can be caused by certain genetic mutations or acquired conditions such as chronic kidney disease or electrolyte imbalances. Medications like lithium, non-steroidal anti-inflammatory drugs (NSAIDs), diuretics and calcineurin inhibitors can also cause nephrogenic DI. Treatment usually involves addressing any underlying health conditions as well as taking medication to reduce urine output and increase fluid intake.
In some cases, there may be no identifiable cause for diabetes insipidus; this is referred to as idiopathic diabetes insipidus. Treatment for this type typically involves medications that replace lost fluids, such as desmopressin acetate or vasopressin analogs. It is important for people with DI to keep track of their fluid intake and speak with their doctor if they experience any changes in their symptoms.
Symptoms Of Diabetes Insipidus
Symptoms of diabetes insipidus can vary significantly depending on the cause. Common signs and symptoms include extreme thirst, frequent urination, and pale or clear urine. Other signs may include fatigue, difficulty concentrating, dry skin and mouth, headaches, nausea, and vomiting.
In mild cases of diabetes insipidus, the body's ability to concentrate urine is impaired but a person may still produce enough of the hormone vasopressin to prevent excessive thirst and urination. 
In cases where vasopressin is not produced adequately by the body and more fluid is lost than taken in, severe dehydration can occur. Symptoms associated with this type of dehydration include weakness, dizziness, irritability, confusion and fainting episodes. If left untreated, these episodes can lead to coma or even death from kidney failure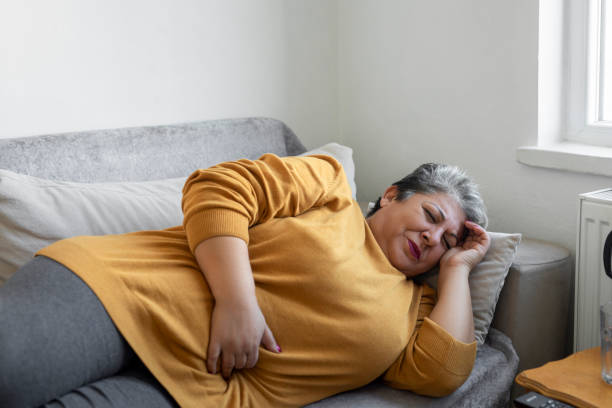 .
Diagnosis of diabetes insipidus usually involves blood tests to check for electrolytes such as sodium and potassium levels; an analysis of urine for osmolality; a water deprivation test; magnetic resonance imaging (MRI) scans; and genetic testing to look for inherited causes. Treatment typically involves medications such as desmopressin acetate (DDAVP), which helps replace missing vasopressin in the body.
 Additional therapies may include lifestyle changes such as increased fluid intake in order to help keep the body hydrated or surgical procedures that target underlying conditions causing diabetes insipidus.
Conclusion
If you think you may have insipid diabetes, talk to your doctor right away. They'll be able to diagnose the condition and provide you with treatment options. With their help, you'll be able to take proactive steps to manage your health and make sure you're getting the best care possible.
At the end of the day, it's important to remember that no one is alone in dealing with diabetes insipidus. Reach out for support if needed, and know that there are resources available to help you manage your condition effectively. With knowledge and support, anyone living with diabetes insipidus can lead a full and happy life.
Related Articles:
How To Purchase Ozempic Cross-Border (Mexico) Safely