Do you suffer from chronic pain and inflammation? Have you been searching for a drug that can help relieve your symptoms and improve your quality of life? If so, then you may want to consider Enbrel. This medication has proven to be an effective way to manage the debilitating effects of various illnesses. But what exactly does it do to your immune system? In this article, we'll explore how Enbrel works, what it does to your immune system, and how it can help you live a better life.
What is Enbrel?
Enbrel is a biologic drug that's used to treat autoimmune diseases. It works by targeting the root cause of inflammation in your body: Tumor Necrosis Factor (TNF). This protein is naturally produced by your immune system to fight infection, but it can become overactive in people with certain autoimmune conditions. By blocking the action of TNF, it helps reduce inflammation and symptoms associated with autoimmune diseases.
It has been approved by the U.S. Food and Drug Administration (FDA) for treating rheumatoid arthritis, psoriatic arthritis, ankylosing spondylitis, plaque psoriasis, and juvenile idiopathic arthritis. It's available as a subcutaneous injection or through intravenous infusion. It can also be used off-label for other conditions such as Crohn's disease and ulcerative colitis.
How It Works In The Body
Enbrel works by suppressing the immune system. It does this by targeting a specific protein in the body called tumor necrosis factor-alpha (TNF-?). TNF-? is a naturally occurring protein that helps regulate inflammation and can lead to symptoms associated with certain autoimmune conditions. By blocking the action of TNF-?, it reduces inflammation and helps relieve symptoms.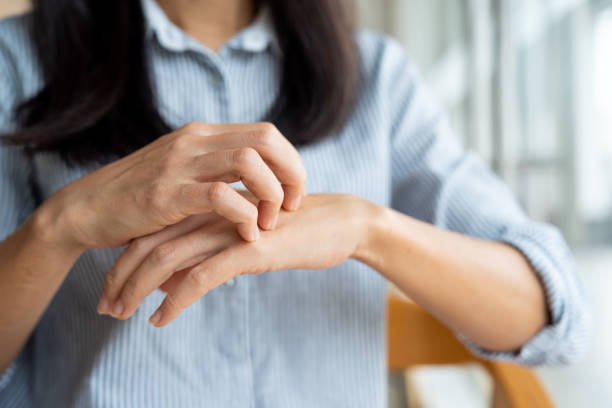 It is normally administered through an injection under the skin once or twice a week and will continue for as long as it is needed. While Enbrel suppresses the immune system, it does not completely shut it down so it can still fight off infection and illness. In some cases, your doctor may prescribe additional medication to help manage any infections while using Enbrel.
Effect On Immune System Functioning
Enbrel works by blocking the action of tumor necrosis factor-alpha (TNF-?), a protein in the body that plays a key role in inflammation. This helps reduce inflammation and its associated symptoms. By suppressing TNF-?, Enbrel can also help to slow down the progression of certain autoimmune disorders, such as rheumatoid arthritis, psoriasis, and ankylosing spondylitis.
It can have drastic effects on immune system functioning. It suppresses the activity of T cells and B cells, which are two types of white blood cells that play important roles in immunity. This can lead to increased risk for infection since these cells are responsible for protecting against invading pathogens. It is important to monitor your immune system while taking Enbrel and seek medical care if any signs or symptoms of infection develop, such as fever or persistent sore throat.
Uses And Benefits
Enbrel works by targeting a type of protein called tumor necrosis factor (TNF). TNF is a naturally occurring protein that helps regulate the body's immune responses. By blocking the activity of TNF, it can reduce inflammation and help treat certain autoimmune diseases. This includes conditions such as rheumatoid arthritis, ankylosing spondylitis, psoriasis, and juvenile idiopathic arthritis.
Enbrel has been shown to be effective in treating these conditions in adults and children over four years of age. It can also improve quality of life for those who suffer from them. In addition, it may help prevent joint damage and other long-term complications associated with autoimmune diseases. Ultimately, Enbrel can help people with autoimmune diseases find relief from their symptoms and lead healthier lives.
Side Effects And Risks
The use of Enbrel can cause a range of side effects and risks. It has the potential to suppress the immune system, which could lead to an increased risk of infections. Common side effects include headaches, fatigue, nausea, and injection site reactions such as redness or swelling. Rare but serious side effects may include blood clots, liver damage, and nervous system disorders.
Patients should be aware that long-term use of Enbrel may increase the risk of certain cancers such as lymphoma or skin cancer. Therefore, it's important to discuss with your doctor any possible risks before beginning treatment with Enbrel. It's also important to monitor for signs or symptoms of infection while taking Enbrel.
Conclusion
In conclusion, Enbrel is a form of treatment for autoimmune diseases that can be effective in reducing symptoms. It works by suppressing the body's immune system, which can have both positive and negative side effects. 
While Enbrel has been used to successfully treat many conditions, it isn't right for everyone. It's important to consider the risks and potential side effects before using any medication. If you're considering Enbrel, be sure to talk to your doctor about all your options so you can make an informed decision about what's best for me. There are also many alternatives available that may be better suited to your needs and lifestyle. Ultimately, it's important to take the time to research treatments and find the one that works best for you.