Have you ever struggled with maintaining your weight loss? A lot of people battle on how they can efficiently lose weight. Good thing, there are options they can consider with the right prescription from healthcare professionals. Let's take a look at how Saxenda, a diabetes medication can help and contribute to the weight loss goal of many individuals. 
Weight loss is an important health goal for many people today. With obesity rates on the rise across the world, it's becoming more important than ever to be able to achieve and maintain healthy body weights. Unfortunately, many people find that keeping weight off once it's been lost can be a challenge. That's where Saxenda comes in – this prescription medication has been approved by the FDA for diabetes however it has potential side effects to help people on their weight loss goal. 
Understanding the Power of Saxenda
Saxenda is a prescription medication used for diabetes but can be potentially used for weight management. It works by helping to reduce appetite and increase feelings of fullness, helping people to eat less and lose weight. It also helps to improve glycemic control in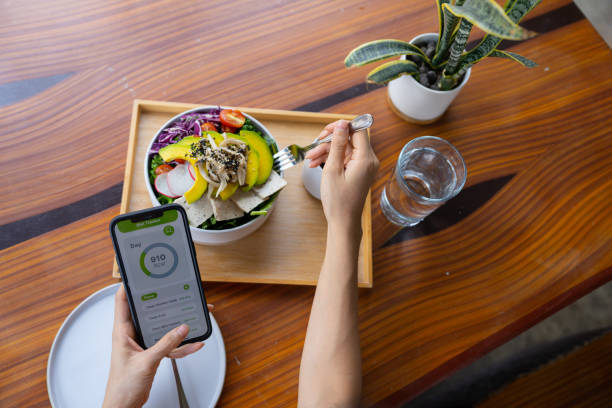 adults with type 2 diabetes. Saxenda is typically prescribed in addition to a healthy lifestyle that includes a reduced-calorie diet and regular physical activity.
This medication has been evaluated in several clinical trials, with results showing that when it is used as part of a comprehensive weight-management program, it can help people achieve significant weight loss and maintain the loss over time. In clinical studies, those who used Saxenda along with diet and exercise experienced greater losses than those who only changed their lifestyle habits without taking the drug.
How It Works
Saxenda works by mimicking an existing hormone in the body called glucagon-like peptide-1 (GLP-1), which helps regulate appetite and metabolism. When GLP-1 is released, it signals to the brain that you're full and should stop eating. Saxenda releases GLP-1 into the bloodstream over three to four hours, helping individuals feel fuller longer and reducing cravings for food. It also increases energy expenditure, meaning users burn more calories even while at rest.
Side Effects And Risks
The most common side effects reported with Saxenda include nausea, diarrhea, constipation, headache, vomiting, low blood sugar (hypoglycemia), decreased appetite, indigestion, and tiredness. Other less common but serious risks associated with this medication include inflammation of the pancreas (pancreatitis), gallbladder disease and increased risk of depression or suicidal thoughts. 
Patients should speak to a doctor about any concerns they may have about taking Saxenda. It's important for patients to stay informed and follow their doctor's instructions carefully when using this medication.
Alternatives To Saxenda
While Saxenda (liraglutide) is a commonly prescribed medication for weight management, there are alternative options available for individuals who may not be suitable for or prefer alternatives to Saxenda. One such alternative is Rybelsus (semaglutide).
Rybelsus is an oral medication that belongs to the same class of drugs as Saxenda, known as GLP-1 receptor agonists. Like Saxenda, Rybelsus works by increasing feelings of fullness, reducing appetite, and helping to control blood sugar levels. However, Rybelsus is taken in tablet form, making it a convenient alternative for individuals who prefer oral medications.
It's important to note that the suitability of Rybelsus or any other alternative medication may depend on various factors, including individual health conditions, medication interactions, and personal preferences. 
Therefore, it's crucial to consult with a healthcare professional who can evaluate your specific needs and recommend the most appropriate alternative to Saxenda. Other potential alternatives to Saxenda for weight management may include medications such as Victoza (also a form of liraglutide) or other weight loss medications like Contrave or Qsymia. 
These alternatives work through different mechanisms and may have different considerations and potential side effects, so discussing the options with a healthcare provider is essential to determine the best alternative for you.
Remember, the choice of an alternative to Saxenda should be made in consultation with your healthcare provider, who can assess your medical history, current health status, and individual needs to guide you towards the most suitable option.
Conclusion
In conclusion, Saxenda can be an effective tool for weight loss and maintenance. It's clinically proven to help people lose weight and keep it off over time. However, it does come with some risks and side effects that should be taken into consideration. Ultimately, whether or not Saxenda is right for you will depend on your individual needs and health goals. Everyone's journey to weight loss is unique, so it's important to talk to your doctor about what options are best for you. With proper guidance and support, you can find the right solution that works for you.