What you need to know about Trulicity?
When injecting Trulicity, it is important to ensure that the dose you are receiving is as accurate as possible. To ensure this, each pen contains a single weekly dose of 1.5 mg of Trulicity. This ensures that you will receive exactly the amount of medication necessary for treatment. Additionally, each pen is disposable and pre-filled so that you don't have to worry about the hassle of refilling or replacing your injection device.
The injection process is made efficient and easy with the green injection button. When pressed, the needle will automatically be inserted into your skin in order to deliver the correct dosage of Trulicity. The entire process is quick and virtually pain-free, making it an ideal choice for those who need to take their medication on a regular basis.
Furthermore, it can be helpful to mark your calendar with when your next dose should be taken in order to prevent any issues with missing a dose or taking too much medication at once. This will help to make sure that you are receiving consistent doses of Trulicity on a weekly basis in order to get the most out of your treatment plan.
Choosing Your Injection Site 
When choosing the injection site for Trulicity, comfort level is one of the things we consider. You want to ensure that wherever you inject isn't too painful or uncomfortable and won't leave behind any lasting marks or bruises. 
 That being said, many people opt for their abdomen as they find this area easier to reach than their thighs. Others may feel comfortable injecting in their upper arms if they have enough fat tissue (though this is not recommended). Ultimately it all comes down to personal preference! 
Where Should I Inject Trulicity? 
The best place for injection sites for Trulicity is on your stomach (abdomen) and your thighs. The abdomen is considered one of the most convenient places for injections because it has more fatty tissue than other body parts, making it easier for insulin to be absorbed into your bloodstream quickly and efficiently. 
Injecting in The Thighs or Upper Arms 
You may also choose to inject into either your upper arms or thighs. Both are good spots because they have much fat or muscle tissue and are easier to access than other parts of your body, like your buttocks or back. 
Make sure you use a different spot each time you inject—the middle of your thighs or upper arms is both good choices for this type of injection. Rotating between these two areas will help prevent irritation and scarring from overuse in one specific spot. 
What Areas Should Be Avoided When Injecting Trulicity? 
It's important to note that Trulicity should only be injected subcutaneously (just under the skin). Generally, this means that any area from your waist up is fair game. There are a few places where it's best to avoid sticking yourself with a needle; these include your hands and feet. Since both areas have many nerve endings, injecting in either one could cause more discomfort than necessary. 
The Head & Neck 
When it comes to injections, the skin on the head and neck is susceptible. Plus, some folks may find it challenging to reach these areas due to their shape and size. As such, this should be avoided at all costs when injecting Trulicity.
The Feet & Ankles 
This area of the body is just as sensitive as the head and neck. If not more so, proceed with caution if you have any plans to give yourself a shot in either location. The skin is thinner in these areas and can often be more tender to the touch due to reduced circulation. Plus, there's always a chance that you could hit a nerve accidentally. 
In addition, it's best not to inject into areas with scars or moles or even areas close by them. This can lead to irritation or infection. The same goes for areas where you plan on exercising soon after injecting; wait until you're done hitting the gym before setting off in search of an injection spot. Try not to inject into tender or red areas, as this can indicate irritation or infection at the site.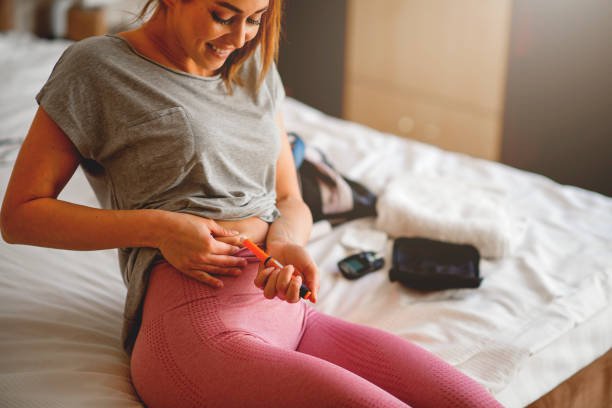 Also steer clear of tattoos and veins when selecting spots for injection sites. Tattoos may contain metals which can interact with medications and cause reactions in your skin. Veins are too delicate for injections and could easily tear if punctured by a needle. No one wants a complication from their Trulicity injections so make sure you know where not to stick that needle!
Conclusion
When it comes time to start taking your daily dose of Trulicity, be sure you know where not to inject it first! Avoiding any areas around injuries or skin irritations. It can help you stay safe while still getting all the benefits of this medication. 
Once you know which areas are off-limits, go ahead and find two prime injection spots—your stomach and outer thigh—so you can give yourself a comfortable and efficient dose every day!