Psoriasis is an autoimmune disorder that affects millions of people around the world, and it can be a struggle to find the right treatment. Thankfully, there are options available nowadays, an effective prescription medicine known as Tremfya. In this blog post, we'll explore what Tremfya is, how it works, and how it can help you battle your psoriasis. 
What Is Tremfya? 
Tremfya (guselkumab) is a biologic medication that is used to treat adults living with moderate-to-severe plaque psoriasis. It is given as a subcutaneous injection every 8 weeks or as needed and works by blocking certain proteins in your body that cause inflammation—the source of many of the symptoms associated with psoriasis. This helps reduce plaques on the skin and aids in relieving itching and soreness in affected areas.  
How Does Tremfya Work? 
Tremfya is an interleukin-23 blockers. It works by targeting the specific proteins responsible for causing inflammation in those with psoriasis. The medication binds to these proteins and blocks them from working properly, thus reducing inflammation and decreasing symptoms associated with psoriasis flare-ups. 
In addition to reducing inflammation and itchiness, it also helps slow down the overproduction of skin cells that cause plaques on the skin associated with psoriasis. 
Benefits of Taking Tremfya 
Patients taking Tremfya experienced improved quality of life due to reduced symptoms of itching, scaling, and redness caused by their condition. Patients also reported an improvement in their ability to perform daily activities without being limited by their condition—such as running errands or going out with friends as well as better sleep quality overall due to fewer disruptions caused by their condition at night time.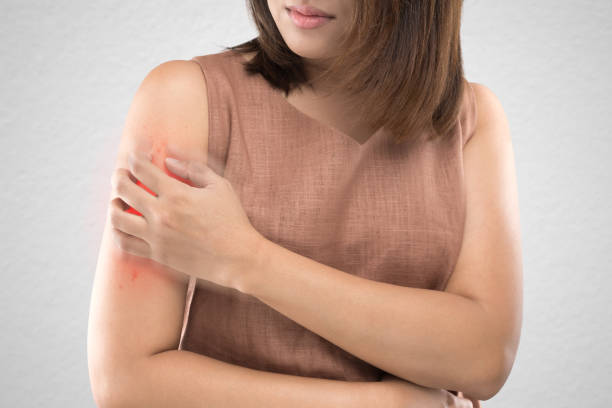 Additionally, many patients also reported feeling more confident in social situations due to improved appearance associated with reduced symptoms of psoriasis while taking Tremfya. 
Side Effects of Tremfya
As with any medication, there are potential side effects associated with taking Tremfya including headaches, upper respiratory infections, nausea and diarrhea. However, these side effects are generally mild and do not last long. 
Additionally, some patients may experience an allergic reaction to the drug which could include hives or difficulty breathing; if this occurs you should seek medical attention immediately. As always it's important to speak with your doctor before starting any new medications so they can monitor your progress throughout treatment.  
Purchase your Tremfya Online with USA Script Helpers. You don't have to wait in long lines at the pharmacy or worry about running out of your medication. Our customer service team is available 365 days a year. To get started just fill out the online order form or call our toll free number 1-888-646-7749 today!
Conclusion
Psoriasis can be a difficult condition to live with but thankfully treatments like Tremfya offer hope for those suffering from its symptoms. By blocking certain proteins in the body responsible for causing inflammation associated with psoriasis, plaques on the skin can be reduced significantly over time. Also, speak with your doctor before starting any new medicine so they can monitor your progress throughout treatment but for many people battling psoriasis there is always hope in sight.