Asthma and COPD (Chronic Obstructive Pulmonary Disease) are two chronic respiratory conditions that can significantly reduce the quality of a person's life. Sufferers of these conditions often rely on medications to manage their symptoms. 
One of those medications is Symbicort, an inhaled corticosteroid and long-acting bronchodilator combination drug used to treat both asthma and COPD. In this article, we'll be discussing the benefits of Symbicort in controlling the symptoms associated with both asthma and COPD.
What is Asthma And COPD?
Asthma and COPD are two chronic respiratory conditions that can affect a person's quality of life. Asthma is a condition where the airways become inflamed and narrowed, making it difficult to breathe. It can be triggered by environmental factors such as dust, smoke, or pollen. COPD stands for chronic obstructive pulmonary disease and is caused by long-term exposure to irritants such as tobacco smoke. Symptoms of both include shortness of breath, wheezing, chest tightness, and coughing.
Treatment for asthma and COPD typically includes lifestyle changes to reduce exposure to triggers, medications like inhaled steroids or bronchodilators, and avoidance of smoking. In severe cases, hospitalization may be necessary. Long-term management of these conditions often requires careful monitoring by a doctor to ensure that symptoms are managed properly.
Symbicort is an inhaler medication that contains both an inhaled corticosteroid (ICS) and a long-acting beta-agonist (LABA). This combination helps reduce inflammation in the airways while also relaxing them to make breathing easier. Symbicort has been found to be effective in controlling symptoms associated with asthma and COPD when used as directed by a doctor. It can also help reduce flare ups and hospitalizations related to these conditions.
By managing symptoms early on with Symbicort, those with asthma or COPD can see an improvement in their overall quality of life and better control over their condition for the long term.
What Is Symbicort?
Symbicort is a medication prescribed to treat the symptoms of asthma and Chronic Obstructive Pulmonary Disease (COPD). It contains two active ingredients, budesonide and formoterol fumarate dihydrate, which work together to reduce airway inflammation and relax the muscles around the airways, helping to improve breathing. Symbicort also helps reduce flare-ups of asthma or COPD symptoms.
The most common side effects of Symbicort are headaches, dizziness, sore throat, and coughing. Other rarer side effects include chest pain, nausea, difficulty sleeping, increased heart rate, blurred vision and muscle cramps. Your doctor will assess your individual risks before prescribing this medication for you.
Symbicort can be used in combination with other medications such as inhaled steroids and long-acting beta agonists to further control asthma or COPD symptoms. It is also an effective way to prevent future flare-ups when used correctly. In many cases, it has been found to be more effective than using just one medication alone.
Studies have shown that Symbicort can help reduce symptoms of asthma and COPD while reducing flare-ups. This makes it an excellent choice for those who suffer from these conditions as it can help them live a normal life with fewer interruptions from their condition.
How Does Symbicort Work?
Symbicort is a corticosteroid and bronchodilator combination drug used to treat asthma and COPD (Chronic Obstructive Pulmonary Disease) symptoms. Symbicort contains budesonide, which is a corticosteroid, and formoterol fumarate dihydrate, which is a long-acting bronchodilator. Corticosteroids are anti-inflammatory agents that help reduce swelling in the airways to make breathing easier. Bronchodilators relax the muscles around the airways and widen them to allow for easier breathing.
The budesonide in Symbicort works by decreasing inflammation in the lungs and reducing mucus production. This helps to prevent symptoms such as wheezing, chest tightness, difficulty breathing, and coughing due to inflammation or mucus buildup in the airways. The formoterol fumarate dihydrate helps to open up the airways by relaxing the muscles around them. This allows more air to move through the lungs making it easier for people to breathe.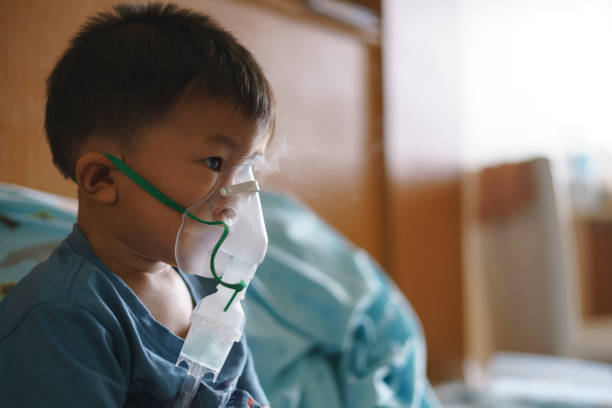 Symbicort is a quick-relief medication that can provide symptom relief within minutes of taking it. It works best when taken regularly on a long-term basis as directed by your doctor. Taking Symbicort regularly helps keep your airways open and prevents asthma attacks or COPD exacerbations before they start. It can also be used as needed for quick relief when you have sudden onset of symptoms such as shortness of breath or wheezing.
Symbicort can provide significant relief from asthma and COPD symptoms if taken correctly over time and as prescribed by your doctor. With regular use, it can help control inflammation and reduce mucus production so that you can breathe easier and have fewer episodes of asthma or COPD flares ups. Its effectiveness depends on taking it regularly as prescribed by your doctor so that you can stay ahead of any potential flare ups before they start.
Potential Benefits Of Symbicort For Asthma & COPD Patients
Symbicort is a medication used to treat both asthma and COPD symptoms. It is a combination of two drugs, budesonide and formoterol, which are both bronchodilators that open the airways in the lungs. Both components of Symbicort are effective at treating asthma and COPD symptoms, but when they work together, they can provide even more significant benefits. Here are some potential benefits of using Symbicort for asthma and COPD patients.
Firstly, Symbicort can help reduce inflammation in the lungs, which can contribute to improved breathing and symptom relief. The budesonide component works as an inhaled corticosteroid; it reduces inflammation in the airways, helping to prevent symptoms from appearing or getting worse. The formoterol component of Symbicort works quickly to relax muscles in the airways so that more air can enter the lungs. This helps to reduce shortness of breath and wheezing associated with asthma or COPD.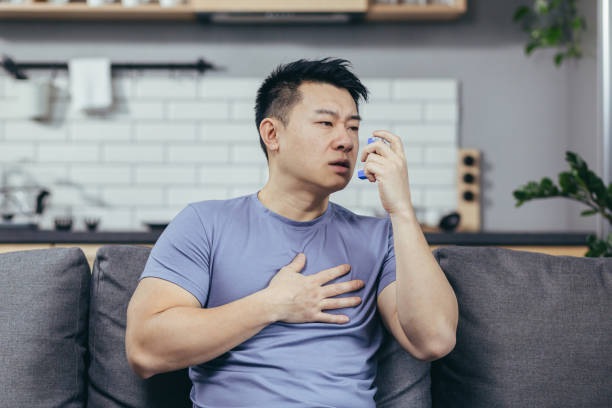 Secondly, Symbicort has been shown to be very effective at controlling symptoms over time. Studies have found that long-term use of Symbicort can improve lung function in those with mild-to-moderate asthma or COPD by up to 25%. This means that if you take this medication regularly as prescribed by your doctor, you may be able to keep your symptoms under control better than just relying on rescue medications alone.
Thirdly, taking Symbicort regularly as prescribed by your doctor may also reduce your need for other medications such as oral steroids or antibiotics. Taking these medications less often could help to reduce side effects associated with them such as weight gain or mood swings. In addition, it could also save you money since you won't need to purchase as many medications over the course of your treatment plan.
Lastly, taking Symbicort could help improve your overall quality of life by reducing symptoms such as shortness of breath or difficulty exercising due to breathing problems caused by asthma or COPD. Being able to breathe easier may give you more energy throughout the day so you can do activities you enjoy without feeling limited by your condition. Patients who take this medication daily report feeling better overall compared with those who don't take any medication at all for their condition.
Side Effects Of Using Symbicort
Symbicort is not without its risks, however. When used for long-term management of asthma and COPD symptoms, Symbicort can cause certain side effects. The most common include headache, sore throat, nausea, and mouth and throat irritation. Less common side effects may include dizziness, hoarseness, a dry or irritated throat, nosebleeds, and white patches in the nose or mouth. In rare cases, Symbicort can also cause difficulty breathing or swallowing.
Patients should also be aware that Symbicort can interact with other medications they may be taking. Taking Symbicort with certain drugs such as aspirin or other nonsteroidal anti-inflammatory drugs (NSAIDs) can increase the risk of stomach bleeding. Additionally, taking Symbicort with antifungal medications may increase the risk of developing severe liver problems.
It is important for patients to consult their doctor before starting any new medication while on Symbicort to make sure it will not interfere with their treatment plan. Patients who are pregnant or breastfeeding should also speak to their doctor before using this medication as it may not be suitable for them due to potential risks to the unborn baby or infant.
Overall, it is essential that patients discuss all potential benefits and side effects of any medication with their doctor before beginning treatment so they can make an informed decision about what is best for their health and wellbeing.
Conclusion
In conclusion, Symbicort is an effective medication for both asthma and COPD patients. It helps to control symptoms and reduce the severity of flare-ups. While there are some potential side effects, they are usually minor and manageable. For those looking for alternatives to Symbicort, other inhalers may be suitable, such as Advair or Flovent.
 Ultimately, it's important to speak with your doctor about which medication is best for you. He or she will be able to provide tailored advice based on your specific needs and health history. With the right treatment plan in place, asthma and COPD sufferers can manage their symptoms and live a healthier life.