Living a healthy life isn't always easy! It requires dedication and hard work, but the results can be life-changing. But what if you could maximize your efforts with the help of medication? Trulicity is one such medication that can help you reach your health goals faster when combined with other lifestyle changes. In this article, we'll discuss how making small adjustments to your daily habits can have big benefits when paired with Trulicity.
Understanding What is Trulicity
Trulicity is a once-weekly injectable medication prescribed to adults with type 2 diabetes. It helps lower blood sugar levels by increasing the amount of insulin produced by the body. Trulicity works in combination with diet and exercise, and is also sometimes used alongside other diabetes medications. The active ingredient in Trulicity is dulaglutide, which stimulates the release of insulin from the pancreas to help regulate blood sugar levels. 
It usually starts to work within two weeks after injection and has been known to help reduce A1C levels over time. Trulicity may also help reduce weight when used in conjunction with lifestyle changes such as increased physical activity, a healthy diet, and quitting smoking. Additionally, it may improve other heart health indicators like cholesterol or triglycerides. Overall, when used properly, it can be an effective tool to help manage type 2 diabetes and its related conditions.
Benefits Of Combining Trulicity With Other Lifestyle Changes
Trulicity, when taken as prescribed, can help people with type 2 diabetes manage their condition. But taking Trulicity alone may not be enough to maximize the potential benefits of this diabetes medication. Combining it with other lifestyle changes can lead to greater success in managing diabetes and achieving better health outcomes over time.
Making dietary changes is one way to boost the effectiveness of it. Eating a balanced diet that includes whole grains, lean proteins, fruits and vegetables can help maintain blood sugar levels and reduce inflammation in the body. Regular physical activity is also important for controlling diabetes; engaging in moderate exercise at least 150 minutes per week is recommended for people using Trulicity. Finally, it's essential for those taking Trulicity to monitor their blood sugar levels closely and adjust their medication dosage accordingly.
Eating Habits Recommendations
Making dietary changes is an important part of maximizing the benefits of taking Trulicity. Eating a balanced diet with plenty of fresh fruits and vegetables, lean proteins, and healthy fats can help manage blood sugar levels and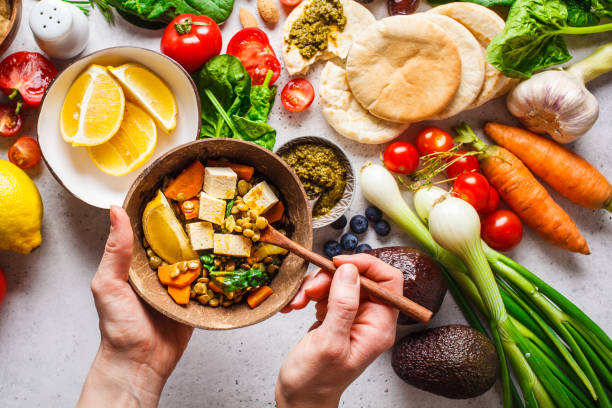 support overall health. Whole grains should also be included in your daily meals, as they are packed with fiber which helps control blood glucose levels. Eating small, frequent meals throughout the day is recommended to keep your metabolism going and prevent large spikes in blood glucose.
When it comes to snacks, it's best to opt for healthy options like nuts and seeds, whole-grain crackers or toast with nut butter, yogurt or fruit. Try to limit processed foods that are high in sugar and salt, as well as fried foods. Drinking plenty of water will help you stay hydrated and also help you feel fuller so you don't overeat during meal times. It's also important to remember to get regular physical activity as this will further enhance the effects of Trulicity on your body.
Exercise Requirements
When combining it with lifestyle changes to achieve maximum results, exercise is an important part of the equation. Regular physical activity helps to reduce blood sugar levels and manage weight. It also helps to reduce stress and improve overall health.
To get the most benefit from exercise, it's important to find activities that are enjoyable, such as walking, biking or swimming. Aim for at least thirty minutes a day of moderate intensity activity, five days a week. Additionally, it's important to include muscle-strengthening exercises two or three times per week.
Exercise can help to improve overall health and well-being while helping to control diabetes symptoms. Combining physical activity with it can help you achieve your desired goals more quickly and efficiently. Making regular exercise a part of your daily routine is key in order to reach optimal health outcomes.
Tips For Managing Stress
Exercising regularly is a great way to manage stress, but it's only one part of the equation. There are other lifestyle changes that can also help reduce stress and make the most of your Trulicity use. Here are some tips for managing stress:
Create a regular routine. Making sure you have a consistent schedule can help you feel more in control and less overwhelmed.

Take time for yourself every day. Whether it's just five minutes or an hour, find something that helps you relax and destress – reading, journaling, listening to music, etc.

Reach out to friends and family for support when needed. Talking to someone who understands can provide comfort and reassurance that things will eventually get better.
These tips can help reduce stress while also making the most of your Trulicity use. When combined with exercise, they can be very effective at improving overall health and wellbeing.
Impact On Long-Term Health
Regular exercise, healthy eating habits and avoiding smoking are all important aspects of good health. Combining these habits with the use of Trulicity can provide an even greater benefit.
Trulicity works by helping the body to regulate its glucose levels, reducing the risk of developing diabetes. This helps to reduce the risk of cardiovascular diseases and other chronic conditions associated with diabetes. Taking Trulicity in conjunction with other lifestyle modifications has been shown to provide better long-term health outcomes than any one lifestyle change alone. By making positive lifestyle changes, individuals can significantly reduce their risk for chronic illnesses and enjoy a healthier life in the future.
Conclusion
In conclusion, Trulicity is a great tool for improving overall health. By combining it with other lifestyle changes, you can maximize its effectiveness and reap the greatest benefits. Eating a balanced diet and getting regular exercise are essential aspects of any healthy lifestyle. Additionally, managing stress can help prevent negative health outcomes. 
Making these changes now can have a positive impact on your long-term health. With some dedication and effort, you can take control of your health and get the best results from Trulicity. So don't wait – start making small steps today that will have big rewards in the future!