If you are looking to purchase prescription and non-prescription drugs from online pharmacies, there are certain requirements you must be able to provide. In this blog, we'll discuss how Canadians can purchase prescription and non-prescription drugs from . Let's get started!
Buying Prescription Medication From Canada 
In order for an American citizen to purchase prescription medication from a Canadian pharmacy, there must first be a valid prescription written by an American doctor. Also, one must be able to present a valid prescription number provided by the pharmacy itself. Once these two items have been acquired, the buyer simply needs to send them over to the Canadian pharmacy. Send it along with payment information and any other necessary documentation. 
Once all of this has been completed, the medication will be shipped directly to your home or business address within a few days.  It's important to note that most Canadian pharmacies will only accept prescriptions written by doctors who are licensed in either their own country or the United States.  
Buy Over-The-Counter Medications 
When it comes to purchasing over-the-counter medications from Canada, the process is very similar to buying prescription drugs in terms of safety, affordability and convenience. In order to buy OTC medications from Canada, you will need to contact a licensed Canadian pharmacy or online pharmacy that specializes in international shipping of pharmaceuticals. You will then be able to fill out an online questionnaire that will ask you questions about your medical history and current health condition. This will help the pharmacist determine which type of medication is best for you.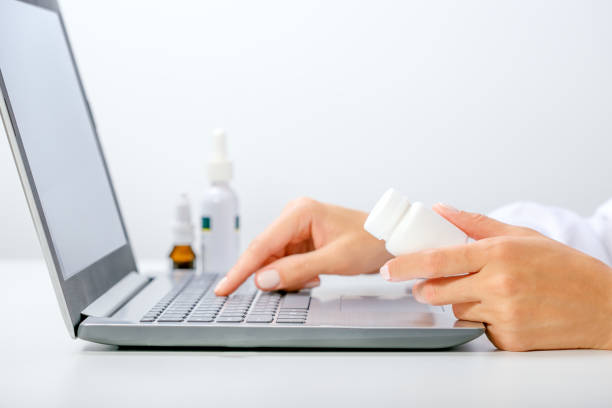 Once you have chosen an online Canadian pharmacy such as USA Script Helpers, you can then select the over-the-counter medication you would like to purchase. Make sure that the medication is approved by Health Canada. Also one must meets the requirements set forth by the United States Food and Drug Administration (FDA). In addition, check with your doctor before taking any OTC medications. Some may interact negatively with other medications or medical conditions that you have.
In order to pay for your purchase, you may use any major credit card accepted by the pharmacy such as Visa or MasterCard. Some pharmacies also accept PayPal payments. You can also pay by check if this option is available at your chosen online pharmacy. Once payment has been received and processed, the medication should arrive at your doorstep within 10 business days. However, it will depend on where it is being shipped from and what method was used for delivery. 
Always remember to keep all paperwork related to purchases made from a Canadian pharmacy handy. It is important in case there are any problems with your order due to incorrect packaging or failed delivery attempts. This way you can contact customer service for assistance. You can resolve these issues quickly and easily so that your order can be fulfilled without problems.
It's also important to read all instructions regarding dosage carefully so that you take the correct amount of medicine each time without running into potential side effects from taking too much or too little of a particular drug.
How To Buy Medication Without Medicare 
If you don't have Medicare or private health insurance coverage, don't worry; there are still ways for you to buy medication from Canada without costing you a lot. Many Canadian pharmacies offer discounted prices on certain medications when purchased in bulk or pre-packaged deals. Additionally, there are various websites where consumers can compare prices. Check between different Canadian pharmacies so they can find the best deal possible. 
Conclusion
In conclusion, buying medication from Canada is relatively simple. Whether purchasing over-the-counter remedies or prescription drugs, make sure that you read all labels carefully. Consult with your doctor if needed before taking anything new even if it does not require a prescription! If buying without insurance coverage, comparison shopping between different pharmacies may help save money on large purchases of certain items. Above all else, stay safe when ordering online!
Did you know that Usa Script Helpers is open 365 days a year? Visit usascripthelpers.com. Buy over-the-counter and prescription required medications with Usa Script Helpers. Call us today at our toll free number 1-888-646-7749