A positive HIV diagnosis doesn't mean life has to be put on hold. With the help of medications like dolutegravir, managing HIV can become just one part of an otherwise normal routine. This blog post will provide tips and tricks for living with HIV—all while being comfortable, happy, and healthy. 
Making Lifestyle Adjustments 
Living comfortably with HIV means making adjustments in lifestyle habits such as diet and exercise that will benefit both your physical and mental health. Eating a balanced diet rich in vitamins and minerals will give your body the energy it needs while helping boost your immune system back up to full capacity if it's been weakened by the virus. 
It's also a good idea to get regular exercise which helps ward off depression, stress, anxiety and even improves sleep quality among other benefits! 
Create a Support System 
Having a strong support system is important for anyone living with HIV. Talk to your friends and family about your diagnosis and what it means for you. They can be your biggest source of emotional and mental support. You can also look into local support groups or online communities for people living with HIV if you don't feel comfortable talking to your loved ones about it yet.  
Maintaining Social Connections 
Living with HIV doesn't mean having to live in isolation either; there are many support groups available where people can connect with others who share their experience living with the virus – both online forums as well as in-person meetings depending on where you live! 
There are even resources specifically tailored towards dating someone who has been diagnosed with HIV so don't feel alone during this journey – there are many people out there who understand what you're going through and are here for support along the way!  
Understanding Your Medication 
Learning more about your specific medication is key to living comfortably with HIV. Dolutegravir is a type of antiretroviral (ART) drug used to treat those diagnosed with HIV-1 infection, which is the most common form of the virus. Taking dolutegravir can reduce the amount of virus in your body and help you fight off infections that appear due to weakened immunity from HIV. The side effects vary from person to person, but often include fatigue, headaches, and nausea.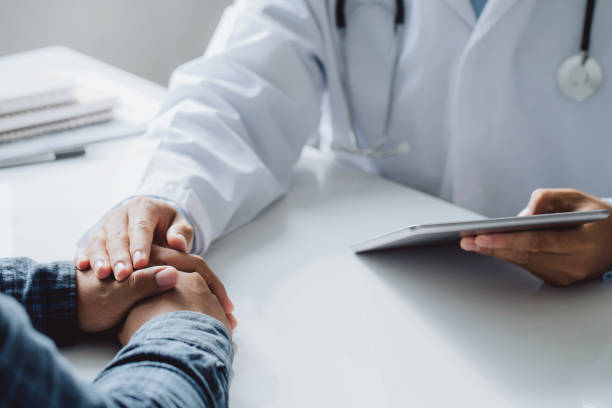 It's important to talk to your doctor about how best to manage these potential side effects as well as any questions or concerns you may have about taking dolutegravir or other ART drugs. You can also research further online by visiting informative websites for additional information about the drug and its potential interactions with other medications you may be taking. 
What is Dolutegravir and its common side effects?
Dolutegravir is an antiretroviral medication used as part of combination therapy for the treatment of HIV/AIDS. It belongs to a class of drugs known as integrase strand transfer inhibitors (INSTIs). Dolutegravir works by preventing the integration of viral DNA into the host cell's genetic material, thereby preventing replication of the virus. It is highly effective in suppressing HIV and has demonstrated antiviral activity against many strains of the virus. 
Furthermore, dolutegravir is well-tolerated with few side effects reported. Common side effects may include nausea, headache, and abdominal discomfort. More serious but rare side effects can include liver damage, hypersensitivity reactions, or changes in blood counts. In clinical trials, dolutegravir has been found to be more potent than other INSTI's such as raltegravir and elvitegravir in terms of viral suppression and tolerability. 
As a result, it has become a preferred treatment option for many individuals living with HIV/AIDS around the world. Dolutegravir is available as an oral tablet and also in fixed-dose combinations containing other antiretroviral medications such as tenofovir/emtricitabine (Truvada) or lamivudine (Epzicom). This ensures that multiple drugs are combined into one pill which simplifies adherence to treatment regimens and helps improve patient outcomes.
How To Buy Dovato Online?
This prescription medicine can be ordered online from Canadian pharmacies such as Usascripthelpers, with a valid prescription from your doctor. Make sure you read all of the instructions carefully and ask your doctor any questions before ordering to ensure that this is the right medicine for you. 
How To Buy Dovato Without Medicare?
Unfortunately, due to its high cost, it may not be possible to buy Dovato without using Medicare or other government assistance programs. However, there are other options available such as discount programs, patient assistance programs, and HIV specialty pharmacies which offer discounted medications without requiring insurance or government subsidies. Speak to your doctor or pharmacist about these options if you do not have access to Medicare or other coverage for purchasing these drugs. 
Conclusion 
Living with HIV does not have to be a difficult journey – it's possible to still maintain a healthy lifestyle while receiving treatment for the virus that won't disrupt daily activities too much! Taking dolutegravir alongside making small lifestyle adjustments such as eating better foods or getting more exercise into one's routine alongside connecting socially with others who understand what they're going through can make all the difference when it comes time managing one's diagnosis without letting it take over every aspect of their lives! With some patience, dedication and lots of self-care – anyone can learn how to live comfortably with HIV!