Obesity is a serious health issue. It can lead to numerous physical and mental illnesses, such as diabetes, heart disease, and depression. Fortunately, there are ways to reverse obesity and get back on track for a healthier life. Let's take a look at some of the steps you can take to start reversing your obesity today.
Start Moving More
Exercise is an incredible tool to help you on your journey towards achieving a healthier lifestyle and weight. Regular physical activity can increase your energy levels, improve your mood and mental health, strengthen your muscles and bones, reduce stress, and protect you from a variety of diseases. It's important to create an exercise plan that works for you and helps you stay motivated.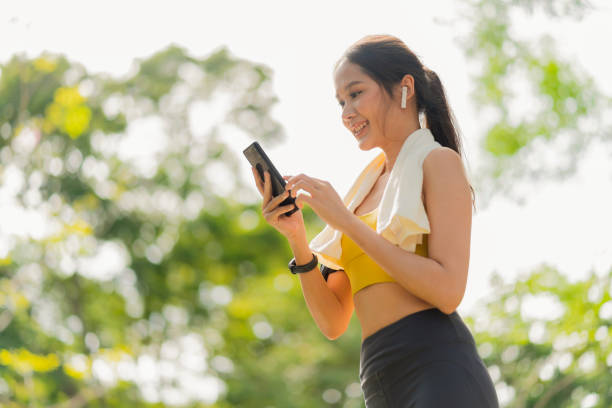 This can include activities like running or jogging, swimming, walking or cycling outdoors, yoga or Pilates classes, lifting weights at the gym, attending fitness classes online or in person, playing sports such as tennis or basketball with friends or family members or taking part in virtual workout sessions like HIIT training.
Even small changes can make a difference when it comes to reversing obesity – including taking the stairs instead of the elevator, doing some light stretching throughout the day at work or school, parking further away from your destination so that you walk the extra distance to get there. If you're unsure where to begin with exercise then seek advice from a doctor or qualified personal trainer who can assess your physical health and provide tailored recommendations specific to your individual needs and goals.
Eat Healthy Foods
Another important step in reversing obesity is eating healthy foods. This means avoiding processed foods high in fat, sugar, and salt, as well as sugary drinks like soda and energy drinks. Instead, focus on eating fresh fruits and vegetables, lean proteins like chicken or fish, whole grains like quinoa or oats, and healthy fats like avocado or olive oil. Eating these types of foods will help keep you full longer while also providing essential vitamins and minerals for your body's health needs.
Obesity Medication
Another option for reversing obesity is taking medication prescribed by your doctor. These medications work by suppressing hunger so that you eat less without feeling deprived or starving yourself. Some medications may even increase metabolism which helps burn more calories throughout the day thus leading to weight loss over time. Be sure to speak with your doctor before starting any new medication as some may have side effects that need to be monitored closely in order to ensure safety during treatment.
Take a look at three medications that have been found to be effective in helping people reverse obesity—Saxenda, Trulicity, and Jardiance.
Saxenda
Saxenda is an injectable medication that helps people reduce their appetite and lose weight. It works by mimicking the hormone GLP-1, which helps regulate hunger. When injected subcutaneously (under the skin), it reduces appetite and increases feelings of fullness after meals. Studies show that when used in combination with a healthy lifestyle, Saxenda can lead to significant weight loss over time.
Trulicity
Trulicity is an injectable medication that helps reduce blood sugar levels in people with type 2 diabetes. It also helps reduce hunger and cravings for food by increasing feelings of fullness after meals. In addition to helping control blood sugar levels, Trulicity has been shown to help with weight loss over time when combined with diet and exercise.
Jardiance
Jardiance is a type 2 diabetes medication that helps reduce insulin resistance in the body. By reducing insulin resistance, Jardiance can help lower blood sugar levels as well as decrease hunger and cravings for unhealthy food choices. Additionally, studies have shown that taking Jardiance along with diet and exercise can lead to significant weight loss over time.
Where can you Buy these weight loss medication Conveniently?
If you are looking for effective weight loss medications in the USA Script Helpers is the perfect online pharmacy for you. All of these medications are safe, affordable, and highly effective when taken as directed.
Usa Script Helpers is open 365 days a year. Visit usascripthelpers.com. Buy over-the-counter and prescription required medications with Usa Script Helpers. You may also call us today at our toll free number 1-888-646-7749!
Track Your Progress
Finally, tracking your progress is essential when it comes to reversing obesity. Writing down what you eat each day can help keep you accountable for the food choices you make throughout the week. You should also consider weighing yourself regularly so that you can monitor your weight loss progress over time. Additionally, tracking how active you are on a daily basis can help keep you motivated when it comes to exercising regularly.
Conclusion
While there are many ways to reverse obesity, medications like Saxenda, Trulicity, and Jardiance can provide valuable assistance in achieving your health goals. However, these medications should be used judiciously. They should only be taken under the supervision of a healthcare professional who understands your individual health needs and goals. With the right treatment plan in place, including these medications you can finally start on the path to reversing obesity for good!