Xarelto is a medication prescribed to reduce the risk of stroke in people with atrial fibrillation (AFib) or another heart condition. It is also commonly used to treat deep vein thrombosis (DVT) and pulmonary embolism (PE) when they cannot be treated with other medications. But how effective is Xarelto as a blood thinner?
The truth is that it does have its pros and cons when it comes to being an effective blood thinner. We'll look into how Xarelto works, what potential side effects you should be aware of, and most importantly, whether it's a strong enough drug to effectively thin your blood. 
How Xarelto Works
Xarelto is a strong blood thinner and works in a unique way. It inhibits the clotting factor Xa, which prevents the formation of clots in the blood. The drug also stops clots from forming by blocking the enzyme thrombin, which is responsible for forming clots. This makes it one of the most powerful anticoagulants available today.
It works quickly and can start to reduce clotting in as little as 4 hours after taking it. Its effects last for up to 24 hours, meaning that it needs to be taken just once a day. It doesn't require frequent monitoring like other anticoagulants do, making it easier for people  to manage their medication on their own.
Benefits Of Xarelto
Xarelto is an anticoagulant used to prevent and treat blood clots.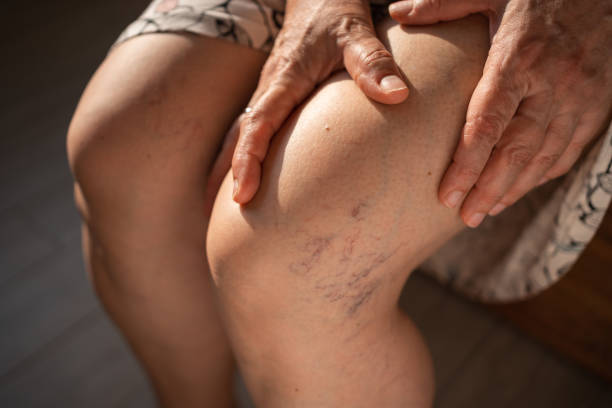 It works by preventing the formation of new blood clots and reducing the risk of existing clots from growing larger. It is a strong blood thinner and can help reduce the risk of dangerous conditions such as stroke, deep vein thrombosis (DVT), and pulmonary embolism (PE).
The benefits of this medication include reducing the risk of stroke in individuals with atrial fibrillation, a condition where the heart does not beat normally. It can also be used to prevent DVT in people who have had hip or knee replacement surgery. Additionally, it may help reduce the risk of recurrent DVT or PE in people who have already had these conditions. It is easy to take with one tablet taken once a day, and has fewer dietary restrictions than some other anticoagulants. It also has fewer drug interactions than other blood thinners, making it simpler for those taking multiple medications.
Potential Side Effects
However, despite the numerous benefits, there are potential side effects associated with its use. As a strong blood thinner, it can cause excessive bleeding if not monitored and managed correctly. Common side effects include easy bruising, nosebleeds, uncontrolled bleeding from cuts or gums, blood in urine or stool, and excessive menstrual bleeding. Patients should be aware that it increases their risk of developing serious internal and external bleeding events.
Patients should also be aware that while it is a strong blood thinner, it does not replace proper wound care or other preventive measures to reduce the risk of injury or illness due to falls. Additionally, patients should talk to their doctor if they experience any signs of an allergic reaction such as hives; difficulty breathing; swelling of the face, lips, tongue or throat.
Risks And Contraindications
Xarelto is a blood thinner, also known as an anticoagulant, used to reduce the risk of stroke and blood clots in people with atrial fibrillation. It can also be used to treat or prevent deep vein thrombosis (DVT) and pulmonary embolism (PE). While it is a strong anticoagulant, there are some risks and contraindications associated with its use.
People who have active bleeding conditions, such as hemophilia or stomach ulcers, should not take this medication as it may increase their risk of further bleeding. It is also not recommended for pregnant women or those who are breastfeeding due to the potential risks to the fetus or infant. People with kidney problems may need lower doses than those with normal renal function. Additionally, patients taking other medications that affect clotting should discuss possible interactions with their doctor before considering it.
Interactions With Other Medication
It's important to be aware of this before taking the drug. Certain drugs, such as aspirin and non-steroidal anti-inflammatory drugs (NSAIDs), can increase the risk of bleeding when used in combination with Xarelto. Other drugs, such as antifungal or antibiotic medications, may decrease the effectiveness of Xarelto. Additionally, certain herbal supplements and vitamins may interfere with how Xarelto works in your body. Your doctor can help you decide if it is safe for you to use Xarelto along with any other medications. They will assess whether there are any potential risks associated with combining these medications and advise on appropriate dosage levels if necessary.
Conclusion
In conclusion, Xarelto is a strong blood thinner that can be beneficial to those who need to reduce their risk of stroke or deep vein thrombosis. It has many benefits and few side effects, but there are also risks and contraindications that must be taken into consideration. Additionally, it is important to be aware of any interactions with other medications and consider alternatives if necessary.