Do you ever feel like no matter how hard you try, you just can't seem to lose weight? If so, you're not alone. Millions of people struggle with their weight every day. But what if there was a way to get the help you need to finally shed those unwanted pounds? Check Jardiance – a revolutionary new drug that might be able to help.
This article will explore the potential benefits of Jardiance for weight loss and discuss whether or not it could be the answer to your weight loss struggles. We'll look at how Jardiance works and what side effects may occur during treatment. Finally, we'll discuss if it's right for you and if it could actually help you reach your goals.
What is Jardiance?
Jardiance is a prescription medication primarily used to treat type 2 diabetes. It belongs to the class of medications known as sodium-glucose cotransporter 2 (SGLT2) inhibitors. Jardiance works by reducing blood sugar levels in people with type 2 diabetes, preventing it from being reabsorbed back into the body. This helps control glucose levels and reduce the risk of complications associated with high blood sugar. But can it also help you lose weight?
The answer isn't a simple yes or no. Some studies have shown that Jardiance may help people with type 2 diabetes lose weight, but more research is needed to determine its effectiveness in weight loss for those without diabetes. Additionally, other lifestyle changes such as diet and exercise may be necessary to achieve successful weight loss.
Benefits To Weight Management
Weight management is an important issue for many people. Jardiance has been shown to provide a number of benefits when it comes to weight loss. It helps the body manage and regulate blood sugar levels, which can lead to improved energy levels and lower appetite. This can help people make healthier food choices and eat less overall, leading to fewer calories consumed and thus weight loss. Additionally, Jardiance has been found to improve insulin sensitivity in the body, which can also help with weight management by preventing fat storage in the body's cells.
In addition to helping with weight loss directly, Jardiance has also been linked with other positive health outcomes including reduced risk of cardiovascular disease and even certain types of cancer. This is due to its ability to help regulate blood sugar levels and reduce inflammation in the body, both of which are key factors for overall health. Ultimately, taking Jardiance can be a great way for those looking to lose weight or just maintain a healthy lifestyle.
Potential Side Effects
While Jardiance can potentially help with weight loss, it's important to consider the potential side effects. In some people, taking Jardiance may cause dehydration, urinary tract infections, and dizziness. It may also cause an increase in blood sugar as well as a decrease in potassium levels, both of which can be dangerous if not monitored and treated properly. People who already have kidney problems should not take Jardiance as it can worsen these conditions.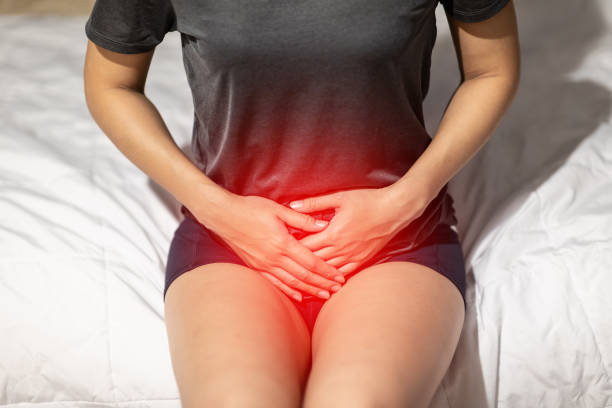 Additionally, there are certain medications that may interact with Jardiance, so those taking any type of medication should talk to their doctor before starting on this drug. Weight loss achieved through Jardiance is usually modest and gradual, so it's important to understand that it won't be a quick fix for those looking to shed pounds quickly. It is also not recommended for pregnant women or those who are breastfeeding due to the lack of studies on its effects on them.
Overall, when considering taking Jardiance for weight loss, it's essential to discuss the potential side effects and interactions with a doctor first. This will help ensure safety and maximize the benefits of using this drug to reach your desired weight loss goal.
Alternatives To Jardiance
There are several alternatives to Jardiance for weight loss. Diet and exercise are two of the most important elements when it comes to losing weight. Eating a healthy, balanced diet and engaging in regular physical activity can help you reach your weight-loss goals. Additionally, certain medications may help with weight loss when combined with proper nutrition and exercise. Some of these medications include phentermine, sibutramine, orlistat, and liraglutide. It's important to speak with your doctor before starting any type of medication for weight loss as they can have potential side effects.
Health And Diet Tips For Weight Loss
When it comes to weight loss, diet and exercise are key. Eating a healthy, balanced diet with plenty of fruits and vegetables can help you reach your goals. Cutting down on added sugars, saturated fats, and processed foods can also lead to better overall health and reduced body fat. Making sure to get enough sleep each night is also important for helping the body burn calories more efficiently.
Regular physical activity is also essential for weight loss success. Aiming for at least 30 minutes of moderate intensity activity most days of the week is recommended. This could include walking, jogging, swimming, or cycling. Strength training exercises can also be beneficial as they build muscle which helps burn more calories throughout the day. Additionally, being mindful of portion sizes and tracking what you eat can help you stay on track with your weight loss goals.
By focusing on healthy eating habits and regular physical activity coupled with Jardiance medication if appropriate, individuals may be able to reach their desired weight loss goals over time. It's important to remember that everyone's journey towards a healthier lifestyle is different; so it's best to consult a healthcare professional before starting any new diet or exercise plan.
Conclusion
In conclusion, Jardiance can be a helpful tool for those looking to lose weight. It offers the potential benefits of improved blood sugar control and reduced hunger cravings. However, it is important to remember that any medication carries its own risks and side effects, so it's best to discuss with your doctor before starting any treatment plan.
Furthermore, there are alternative methods for weight loss that don't involve medication. Eating a balanced diet and engaging in regular exercise are two of the most effective ways to achieve a healthy weight. Additionally, seeking professional advice from a registered dietitian or doctor can help you create an individualized plan that takes into account your lifestyle, health goals, and dietary needs.
Ultimately, whether you choose to use Jardiance or not, it's important to stay mindful of your health journey and make realistic goals for yourself. With proper guidance and dedication, you can take steps towards achieving a healthier lifestyle and reaching your desired weight.