Psoriasis is a chronic autoimmune disease that affects approximately 125 million people worldwide. Despite the prevalence of this condition, there are still many myths and misconceptions about psoriasis that persist. In this blog post, we'll debunk some of the most common myths about psoriasis and provide evidence-based information to help patients better understand the disease.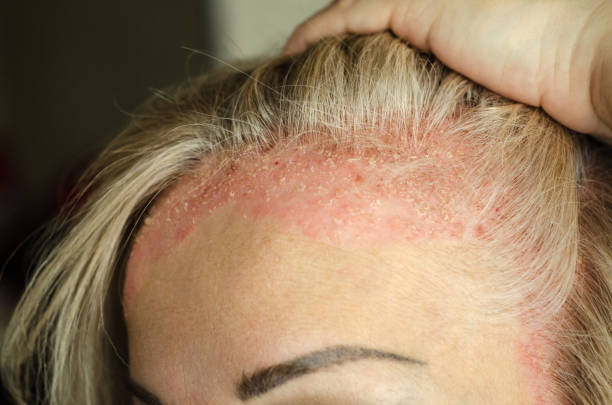 Myth #1: Psoriasis is just a skin condition
Psoriasis is often thought of as a skin condition because it primarily affects the skin. However, psoriasis is actually an autoimmune disease, which means that the body's immune system is attacking healthy cells by mistake. This can lead to inflammation and a range of symptoms, including joint pain, fatigue, and even depression. In fact, up to 30% of people with psoriasis may also develop psoriatic arthritis, a form of inflammatory arthritis that affects the joints.
Myth #2: Psoriasis is contagious
Psoriasis is not contagious, and you cannot catch it from someone else. This myth may persist because psoriasis can be visible on the skin, and people may mistakenly assume that it is a result of poor hygiene or a contagious skin condition. However, psoriasis is an autoimmune disease that has nothing to do with hygiene or contagiousness.
Myth #3: Psoriasis is caused by stress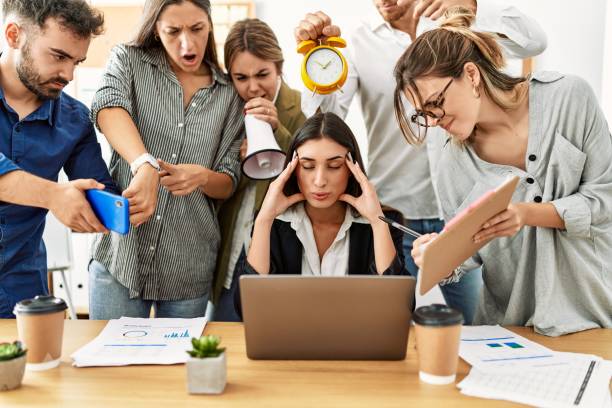 While stress can trigger psoriasis flare-ups, it is not the underlying cause of the disease. Psoriasis is an autoimmune disease that results from a combination of genetic and environmental factors, and stress is just one of many potential triggers. Other triggers can include infections, injuries to the skin, certain medications, and even weather changes.
Myth #4: Psoriasis only affects older people
Psoriasis can affect people of all ages, from infants to older adults. In fact, many people develop psoriasis in their teenage years or early adulthood. While psoriasis is more common in adults over the age of 50, it can affect people of all ages.
Myth #5: There is no effective treatment for psoriasis
While there is no cure for psoriasis, there are many effective treatments that can help manage the symptoms of the disease. Topical treatments, such as creams and ointments, can be used to reduce inflammation and help the skin heal. Phototherapy, which uses ultraviolet light to slow down the growth of skin cells, can also be an effective treatment option. For more severe cases of psoriasis, systemic medications or biologics may be recommended. It's important to work with a dermatologist or other healthcare provider to find the right treatment plan for you.
Myth #6: Psoriasis only affects the skin
Psoriasis can affect more than just the skin. In addition to joint pain and psoriatic arthritis, psoriasis has been linked to a range of other health conditions, including cardiovascular disease, type 2 diabetes, and depression. People with psoriasis may also be at higher risk for other autoimmune diseases, such as Crohn's disease and multiple sclerosis.
Myth #7: Psoriasis is curable with natural remedies
While there are many natural remedies that can help manage the symptoms of psoriasis, there is no cure for the disease. Some natural remedies, such as aloe vera or tea tree oil, may help soothe the skin or reduce inflammation, but they are not a substitute for medical treatment. It's important to work with a healthcare provider to develop a comprehensive treatment plan that takes into account your individual needs and preferences.
Tremfya: Advanced Medication for Psoriasis Treatment
Developed by the reputable pharmaceutical company Janssen Biotech, Tremfya represents a significant breakthrough in managing this chronic and often debilitating skin condition. With FDA approval, Tremfya's novel mechanism of action offers a promising alternative to traditional systemic treatments and topical therapies.
Safety and Side Effects: The most common side effects of Tremfya include upper respiratory infections, mild headaches, and joint pain. However, as with any immunosuppressive medication, there is an increased risk of infection or reactivation of latent infections. It is crucial for patients receiving Tremfya to consult with their healthcare provider about any potential risks and closely monitor for signs of infection or other complications.
Compatibility: Tremfya has been shown to be a viable psoriasis treatment option for patients who have not adequately responded to, or are intolerant of, other systemic therapies or phototherapy. However, it is essential to discuss existing or past medical conditions with a healthcare provider before initiating treatment, as Tremfya may not be suitable for all patients.
In conclusion, Tremfya offers a cutting-edge and targeted approach to treating moderate to severe psoriasis, providing hope for patients seeking relief from this chronic and often distressing skin disorder. By addressing the underlying immune dysfunction responsible for the disease, this innovative medication offers a potentially transformative impact on patients' lives, vastly improving their quality of life and overall well-being.