Dovato is a new, two-in-one HIV treatment that can help you manage your HIV. It's designed to simplify treatments for those living with HIV by combining two drugs into one single pill. But what exactly is Dovato and how can it help? Let's break down the basics. 
What is Dovato? 
Dovato is a medication used to treat human immunodeficiency virus (HIV-1) in adults. It is a two-drug combination, containing the drugs dolutegravir and lamivudine. Dovato was developed by ViiV Healthcare and approved by the U.S. Food and Drug Administration (FDA) on April 8, 2019. It is part of a new class of HIV medications known as "single-tablet regimens," or STRs. 
The combination of these two drugs allows the efficacy of both to be maximized with fewer side effects compared to other treatments. It's an exciting development in HIV treatment, especially since it can reduce the number of pills taken per day from three down to one. 
How Does it Work? 
Dovato works by inhibiting the replication of HIV, which stops it from multiplying within your body and prevents further damage to cells. It does this by blocking reverse transcriptase, an enzyme essential for the reproduction of HIV, while also suppressing its ability to mutate and become resistant to drugs. 
This makes it more effective than other single-drug therapies; in clinical trials, patients taking Dovato showed greater reductions in their viral load (the amount of virus present in their blood) than those taking other ART medications. 
Who Should Take It? 
Dovato is approved for use in adults who have not had prior treatment for their HIV infection and have an undetectable viral load. However, if you've already tried another ART medication but were unable to achieve an undetectable viral load with it, you may still be able to benefit from Dovato.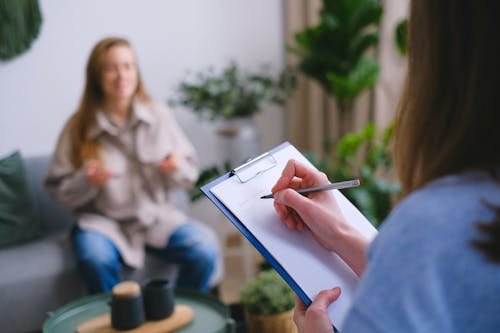 As long as your provider determines that there is no resistance to either drug component (dolutegravir or lamivudine). Speak with your healthcare provider about whether or not Dovato is right for you! 
What are the common side effects of Dovato?
Common side effects of Dovato include nausea, headaches, fatigue, sleep disturbances, dizziness, and depression. In some cases, abdominal pain and diarrhea have been reported. However, it is important to note that these side effects generally do not require medical attention and are mild in nature. Severe reactions to the drug are uncommon. 
Allergic Reaction
It is also possible for users of Dovato to experience an allergic reaction. If you develop any signs of an allergic reaction such as hives or a rash on your skin, swelling in the face or throat, difficulty breathing, or have difficulty swallowing after taking this medication you should seek medical attention immediately. 
Anxiety & Agitation
In addition to physical side effects, Dovato may cause psychological symptoms such as anxiety or agitation. These effects can be managed with proper guidance from a doctor or psychiatrist if needed. It is important to note that these psychological symptoms may worsen over time if left untreated. 
Gain or Lose Weight
Some people who take Dovato may experience changes in their weight or appetite while on the medication. It is due to mood changes that occur when taking this drug. While some people find that they lose weight while taking this drug other people may gain weight. It may increased appetite which can lead to obesity if not monitored carefully by a doctor.

Finally, it is important to be aware of some rarer but more serious side effects associated with Dovato usage. It includes liver problems and heart problems as well as high blood pressure and moody behaviors in some cases.
If any of these effects occur while taking the medication it is vital that medical help is sought immediately as they can be potentially life-threatening conditions if ignored for too long without treatment.
Conclusion
In conclusion, Dovato is an exciting new treatment option that simplifies managing HIV by combining two antiretroviral medications into one pill. Just remember to always speak with your doctor first before making any changes to your medication regimen. With this innovative new approach to treating HIV, managing this condition has never been easier!