Have you been suffering from dry eyes? If so, then you're probably looking for relief. You may have heard of two popular treatments: Xiidra and Restasis. But which one is better? In this article, we'll compare the two and help you decide which is right for you.
Dry eyes can be a painful and irritating condition that can affect your daily life. It's often caused by things like aging, environmental factors, or medication side effects. That's why it's important to find a treatment that works for you. And when it comes to dry eye relief, Xiidra and Restasis are two of the most common options.
So which one should you choose? Read on to learn more about Xiidra vs. Restasis and determine which treatment is right for your dry eye needs.
Xiidra: How It Works For Dry Eye
Xiidra is an eyedrop medication used to treat symptoms of dry eye. It works by decreasing inflammation in the eyes, which helps reduce irritation, redness and other common symptoms of dry eye. 
The active ingredient in Xiidra, lifitegrast, binds to certain proteins found on the surface of cells in the eyes, leading to decreased inflammation. Because it is a topical medication, side effects are typically mild and do not include long-term effects that can be associated with oral medications.
It can help improve tear production and stability. This leads to increased comfort for those with dry eyes and reduced need for additional lubricating drops or ointments. It has been proven effective for treating both moderate and severe levels of dry eye caused by ocular surface disease.
How Xiidra Works To Relieve Dry Eye Symptoms
Xiidra is an eye drop that works to treat the symptoms of dry eye. It contains two active ingredients, lifitegrast and propylene glycol, which help reduce inflammation in the eyes and increase the production of tears.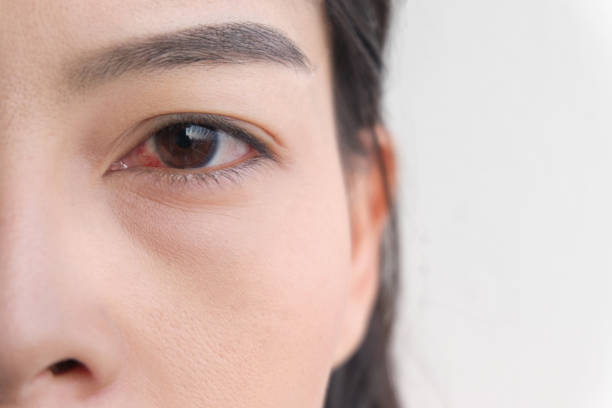 The medication works by blocking a protein called LFA-1, which helps control the inflammatory response in the eyes. This protein is responsible for causing inflammation and irritation in dry eyes, so blocking its activity can reduce these symptoms.
It is generally well tolerated, with few reported side effects. Common side effects include burning or stinging after application and blurred vision. Although rare, serious allergic reactions have been documented as a result of using Xiidra. Therefore, it's important to speak with your doctor before beginning treatment with this medication to ensure its safety for you.
Benefits And Potential Side Effects Of Xiidra
It has been shown to reduce symptoms of dry eye, such as irritation and discomfort. The most common side effects of Xiidra include burning, stinging, redness, and blurred vision after using the drops.
Other rarer side effects can include changes in color vision and increased sensitivity to light. It's important to talk to your doctor if you experience any of these side effects. Your doctor can adjust your dosage or switch medications if necessary.
Xiidra Vs. Restasis: Comparing Effectiveness
Transitioning from the previous section, it is important to compare Xiidra and Restasis in terms of their effectiveness as treatments for dry eye. Both medications are FDA approved and designed to help reduce ocular surface inflammation. While both medications are effective at treating dry eye, there are some minor differences between them.
Xiidra works by blocking certain inflammation molecules and can be used once daily. It has been found to be beneficial in reducing symptoms such as itching, burning, redness, pain, and general discomfort associated with dry eye. Additionally, the effects of Xiidra can be seen within two weeks of initiating treatment.
Restasis also works by reducing inflammation but requires twice-daily use in order to be effective. While some users have reported symptom improvement after three months of use, others may need up to six months before feeling relief from dry eye symptoms. Restasis is also more likely than Xiidra to cause irritation or redness in the eyes during application.
Comparing Side Effects
When considering the side effects of Xiidra and Restasis, it's important to remember that both medications have potential risks. With Xiidra, the most common side effects are eye irritation, burning and stinging sensations, blurred vision, discharge, and watery eyes. 
Additionally, people may experience an increase in redness or sensitivity to light. On the other hand, Restasis has fewer side effects. These include burning or stinging sensations when applying the drops, eye redness or irritation, and a feeling of something in the eyes.
Buy Xiidra At USA Script Helpers
When it comes to buying Xiidra, USA Script Helpers is the go-to source. Not only do they offer competitive prices and fast shipping, but also have a wide selection of products to choose from. Plus, their customer service team is always available to answer any questions you may have about your purchase.
If you're looking for an easy way to get your hands on Xiidra without worrying about extra costs or waiting time, then USA Script Helpers should be your first choice. With their extensive selection and reliable shipping times, you can rest assured that your dry eye relief is just around the corner.
Conclusion
In conclusion, Xiidra and Restasis are both effective treatments for dry eyes. When deciding which is best for you, it's important to consider the side effects of each drug and how well they work for you. No matter which one you choose, make sure to purchase it through USA Script Helpers!