Are you a diabetic and unsure of what diet is best for your condition? It can be difficult to know how to maintain a healthy diet when living with diabetes. Fortunately, there are tried-and-true methods for managing the disease through nutrition. In this article, we'll explore the best diet for diabetics and discuss how to make changes that will benefit your health.
Importance Of Following A Healthy And Balanced Diet For Diabetics
It's essential for people with diabetes to follow a healthy and balanced diet. Eating the right foods can help manage blood sugar levels, prevent complications, and promote overall health. The diet should include plenty of fruits and vegetables, whole grains, lean sources of protein such as fish and poultry, low-fat dairy products, and healthy fats such as nuts and olive oil. Additionally, it's important to limit saturated fats, trans fats, cholesterol, added sugars, salt, and alcohol.
Role Of Insulin In Regulating Blood Sugar Levels
Insulin plays a major role in regulating blood sugar levels in diabetics. It is produced by the pancreas, and is released whenever glucose levels rise. When insulin is absent or not functioning properly, it can lead to high blood sugar levels. This can cause a wide range of potential health issues, including kidney damage, cardiovascular disease, and nerve damage.
The key for diabetics is to maintain their insulin levels by eating a healthy diet. Eating foods that are low in fat and high in fiber can help regulate blood sugar levels since they are digested more slowly than other foods. 
Additionally, eating regular meals throughout the day and controlling portions can also help keep blood sugar levels stable. Exercise is also important since it helps the body use glucose more efficiently. All of these steps together help diabetics stay healthy and manage their condition effectively.
Importance Of A Diabetic Diet
A diabetic diet is one that focuses on controlling the intake of carbohydrates, fats and proteins in order to keep blood sugar levels within a normal range. It also ensures that meals are balanced and nutritious. The diet should be tailored to each individual's needs, depending on their age, activity level, health conditions and body size.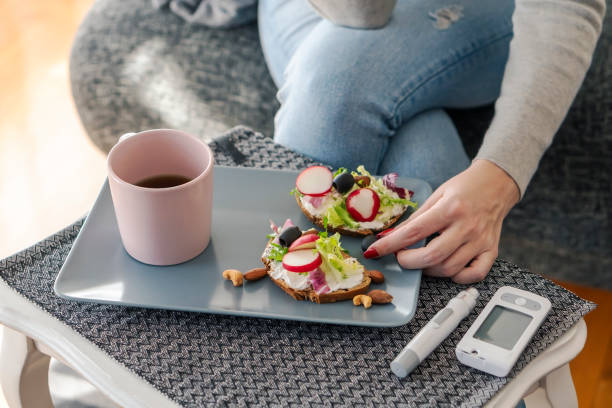 A healthy diet for those with diabetes should include a variety of fruits and vegetables, whole grains and lean proteins. Foods high in fiber can help reduce cholesterol levels while also increasing satiety between meals. 
Eating regularly spaced meals can help prevent large spikes or drops in blood glucose levels throughout the day. Reducing added sugars and processed foods is also important as these foods can cause blood sugar levels to spike quickly after eating them.
It's essential for those with diabetes to stay consistent with their meal plan and monitor their blood sugar levels closely in order to achieve a healthy lifestyle. Working closely with a healthcare professional can provide support and guidance when creating individualized meal plans that are both healthy and enjoyable.
Best Foods For Diabetics
Eating healthily is key for managing diabetes. For a diabetic person, it's important to focus on foods that are low in sugar and high in fiber and protein. Carbohydrates should be limited, while healthy fats should be included. Whole grains, such as oats, quinoa, and brown rice, are a good source of fiber and provide sustained energy. 
Fruits and vegetables are also nutrient-dense and can help regulate blood sugar levels. Non-starchy vegetables like broccoli, cauliflower, spinach and kale are particularly beneficial. Lean proteins like eggs, chicken, fish, legumes and nuts can help keep you feeling full for longer periods of time. 
Dairy products such as plain yogurt or cottage cheese can also be part of a balanced diabetic diet. It's important to avoid processed or sugary snacks which may lead to spikes in blood sugar levels. Instead reach for healthy snacks like nuts or seeds between meals to ensure your blood sugar stays stable throughout the day.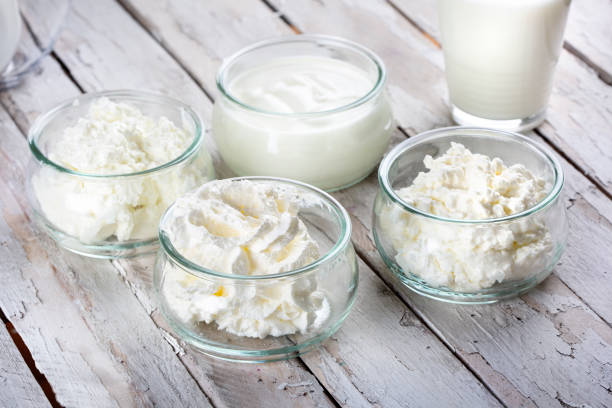 What Foods To Avoid
Diabetics should avoid processed and refined carbs, such as white bread, white pasta, and white rice. Sugary drinks like soda and juice should also be avoided. Additionally, foods high in saturated fats like red meat, butter, and full-fat dairy products should be limited or cut out entirely. Foods that contain trans fats should be avoided altogether; these include some margarines, crackers, cookies, snack cakes, and fried foods. Lastly, diabetics should limit their intake of salt to no more than 2 grams per day.
Alcohol is another potential danger for diabetics since it can cause low blood sugar levels when consumed in excess. It's best to check with your doctor before consuming any alcohol if you have diabetes. 
When it comes to snacks, choose healthy options like fruits, nuts and seeds or a small portion of whole grain cereal with low-fat milk. Eating the right kinds of food can help keep blood sugar levels in check and reduce the risk of complications related to diabetes.
How Lantus And Right Diet Helps Diabetes Management
To maximize diabetes management, it is important to have a balanced and healthy diet. While eating the right foods can help regulate blood sugar levels, taking medications like Lantus can also have a positive effect. 
Lantus is an injectable insulin that helps lower blood sugar levels in people with diabetes. This medication has been shown to improve glycemic control and reduce the risk of complications associated with diabetes.
In addition to taking medications like Lantus, it is also important for diabetics to follow a healthy diet. Eating foods high in fiber, lean protein, fruits, and vegetables can help keep blood sugar levels regulated and help maintain a healthy weight. Consuming fewer processed and sugary foods will also help minimize spikes in blood sugar levels. 
A dietician or a healthcare professional can provide guidance on what kind of food should be included in a diabetic's diet plan. Following such a plan will ensure proper nutrition and help keep glucose levels under control.
Buy Lantus At Usa Script Helpers
The best diet for a diabetic person is one that is low in carbohydrates and high in fiber. This helps to keep blood sugar levels stable and prevents extreme highs and lows. Additionally, it is important for diabetics to eat regular meals throughout the day, as this helps the body process food more efficiently. For those looking to buy Lantus at USA Script Helpers, they offer a seamless process for customers to buy Lantus online.
Conclusion
In conclusion, following a healthy and balanced diet is very important for diabetics. Eating the right types of food, such as vegetables, fruits, whole grains and lean proteins, can help regulate blood sugar levels. Avoiding sugary or processed foods is also key in managing diabetes. With the right diet, insulin injections like Lantus can help to further control diabetes. 
At USA Script Helpers, you can buy Lantus at an affordable price to help with your diabetes management plan. So if you're looking to maintain a healthier lifestyle as a diabetic person, it's important to adhere to a proper diet plan and monitor your glucose levels regularly with the help of insulin injections. Doing so will allow you to lead an active and healthy life!