Most people with Type 2 Diabetes need to take medication to keep their blood sugar under control. One of these medications is called Rybelsus. It works by helping your body use insulin more effectively, which helps lower your blood sugar levels. While it can be very effective in controlling diabetes, there are also some potential risks associated with it – especially when combined with alcohol consumption.
It's important to understand the potential risks associated with drinking while on Rybelsus before indulging in any alcoholic beverages. In this article, we'll explore how the two interact and how it can affect your overall health. Read on to learn more!
What is Rybelsus?
Rybelsus (semaglutide) is a prescription medication used to treat type 2 diabetes. It belongs to a class of drugs called glucagon-like peptide-1 (GLP-1) receptor agonists, which help lower blood sugar levels by increasing the body's production of insulin. The drug also helps people with type 2 diabetes lose weight by decreasing appetite and helping them feel fuller for longer. 
How Rybelsus Works
Rybelsus works by helping the body release insulin when blood sugar levels are high and decreasing the amount of sugar that is absorbed from food. The active ingredient in Rybelsus, semaglutide, can help lower a person's A1C, which is an important indicator of how well someone's diabetes is being managed. However, it's important to understand how Rybelsus works before considering it and what alcohol consumption may mean for its effectiveness.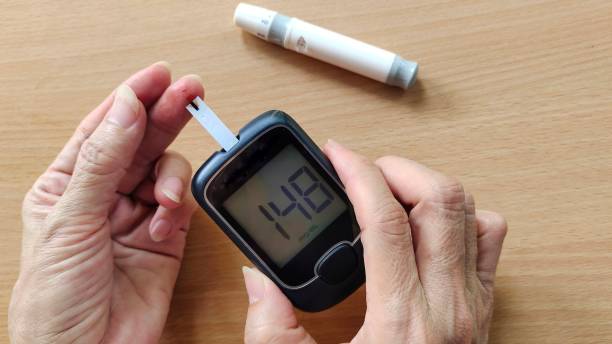 The effects of alcohol on the body can vary depending on the amount consumed and how often it's consumed. It can increase blood sugar levels and make it harder to manage diabetes in general. Therefore, people should limit their alcohol intake as much as possible. Even if you don't drink a lot, drinking more than moderate amounts of alcohol can affect how well the drug works in your body. In addition, drinking too much alcohol may cause nausea or vomiting which could interfere with your ability to take your medication as prescribed.
It's important to speak with your doctor about any questions or concerns you have about drinking alcohol while administering this medication. They will be able to provide guidance on what an appropriate amount of alcohol might be for you based on your condition and health history. Additionally, they may recommend lifestyle changes such as quitting smoking or exercising more frequently to help improve your health outcomes.
By understanding how Rybelsus works in combination with other medications and lifestyle choices, like drinking, people who take this drug can better manage their diabetes and achieve better results overall.
Potential Side Effects
It is important to understand the potential side effects of this medication and drink alcohol at the same time. Both medications can have serious consequences when taken together, including an increased risk of liver damage, heart problems, and even death. Therefore, it is not recommended to drink alcohol while a person is under Rybelsus.
The most common side effect associated with combining Rybelsus and alcohol is liver damage. This can be caused by the increased levels of a certain enzyme in the liver that is triggered by drinking alcohol. This can lead to scarring of the liver tissue and potentially even cirrhosis or liver failure. Additionally, this combination can also put you at risk for other serious health conditions such as high blood pressure, irregular heartbeat, or stroke.
One should discuss their alcohol consumption with their doctor before drinking any alcoholic beverages. Your doctor can help you weigh the risks versus the benefits of consuming alcohol while on Rybelsus in order to determine if it is safe for you to do so. It's important to remember that even small amounts of alcohol may increase your risk for experiencing dangerous side effects when taken in conjunction with Rybelsus.
Alcohol's Effect On The Body
The consumption of alcohol has a number of effects on the body, both short and long-term. When ingested, alcohol quickly enters the bloodstream and affects various organs in the body. In the short-term, alcohol can cause confusion, impaired judgment, vision problems, slurred speech, increased risk-taking behavior and slowed reflexes. It also impairs motor coordination and increases the risk of accidents or injuries.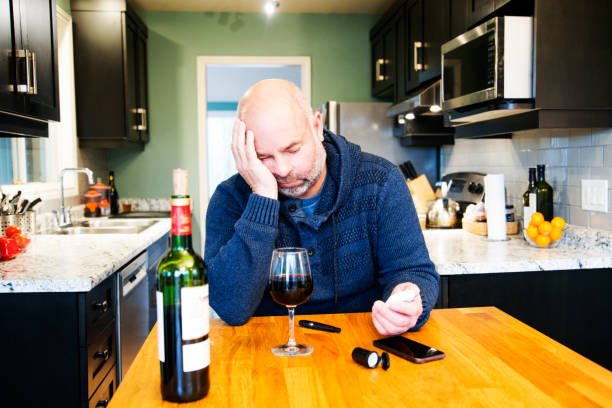 Long-term drinking can lead to liver damage, heart disease, cancer, depression, and anxiety. It can also interfere with medication effectiveness and exacerbate pre-existing medical conditions. Additionally, it can increase susceptibility to infections due to its effect on the immune system.
Alcohol should be avoided as it may interfere with its effectiveness or increase the risk of side effects such as dizziness or drowsiness. It is always best to speak with a healthcare provider before combining alcohol with any type of medication.
Interactions Between Rybelsus And Alcohol
Combining alcohol with this medication can increase the risk of certain side effects and make it harder for your body to process the drug. Alcohol may also interfere with the effectiveness of Rybelsus, making it less effective in controlling blood sugar levels. Alcohol can cause a sudden drop in blood sugar, which can be dangerous for people with diabetes. It can also cause dehydration and fatigue, two signs of low blood sugar that can become worse if Rybelsus is taken at the same time as alcohol. 
If you are prescribed Rybelsus, you should talk to your doctor about any questions you have regarding drinking alcohol. Your doctor will be able to advise you on how much alcohol you can safely consume while on this medication and what precautions need to be taken when consuming alcoholic beverages. It's important to follow their directions closely in order to minimize any potential risks associated with combining these two substances.
Symptoms Of Overdosing On Both Substances
The primary symptom of an alcohol overdose is central nervous system depression, which can result in impaired motor skills, slurred speech, confusion, and decreased breathing rate. Other symptoms may include vomiting, seizures, coma, and death. It is also possible to experience hypothermia due to a decrease in body temperature or even death due to asphyxiation from choking on vomit.
In addition to alcohol's effects, it can cause rapid heartbeat, low blood pressure, altered mental state including confusion and disorientation, nausea or vomiting, fatigue or muscle weakness, and possibly seizures or coma. It is important to be aware of these side effects because they can be signs of an overdose that requires immediate medical attention.
Conclusion
It's important to understand the risks of drinking while on certain long-term medications.  Combining Rybelsus and alcohol can increase the risk of certain side effects, including dizziness, nausea, and drowsiness. It's also important to remember that some medications can interact with Rybelsus, so it's best to take precautions and avoid drinking alcohol if you are on other medications as well.
In case you find this blog informative, feel free to explore our latest articles to gain further insights into Rybelsus. For a dependable online pharmacy partner to buy Rybelsus, get in touch with us to ensure a swift transaction.