Diabetes is a serious medical condition that can cause long-term health complications if it's not managed properly. For those who suffer from diabetes, managing their condition often means taking multiple medications. One of the most common drug combinations used to treat diabetes is Lantus and Metformin. But is this combination safe for patients to take? In this article, we'll discuss the potential pros and cons of taking Lantus and Metformin together, as well as look at the safety and effectiveness of this drug combination.
What is LantusAnd Metformin
Lantus is an injectable type of insulin used to help people with diabetes control their blood sugar levels. It helps the body use glucose for energy and also prevents it from being stored in the liver and muscles. Metformin is a drug used to treat type 2 diabetes. It works by helping the body use insulin more efficiently, reducing the amount of glucose produced by the liver and helping the body respond better to insulin.
The main difference between Lantus and Metformin is that Lantus is an injectable medication while Metformin comes in pill form. Lantus usually has to be taken once or twice daily, while Metformin can be taken once or twice daily depending on your doctor's instructions. Both medications are designed to help control blood sugar levels, but they work in different ways.
When taking both Lantus and Metformin, it's important to follow your doctor's instructions carefully, as both medications can cause side effects such as nausea, dizziness, headache, and low blood sugar levels if not taken properly. It's also important to monitor your blood sugar regularly while taking these medications and talk to your doctor if you have any questions or concerns about them. Taking both medications as prescribed can help you manage your diabetes effectively and reduce your risk of complications.
Potential Side Effects
It is important to be aware of the potential side effects of taking Lantus and Metformin together. This combination may lead to an increased risk of developing certain conditions, such as hypoglycemia, weight gain, gastrointestinal disturbances, and an increased risk of lactic acidosis.
Hypoglycemia is a condition in which the blood sugar level drops too low. Symptoms include dizziness, sweating, confusion, hunger, fatigue, shakiness, or numbness. It is important to monitor your blood sugar levels regularly when taking these medications together to prevent episodes of hypoglycemia.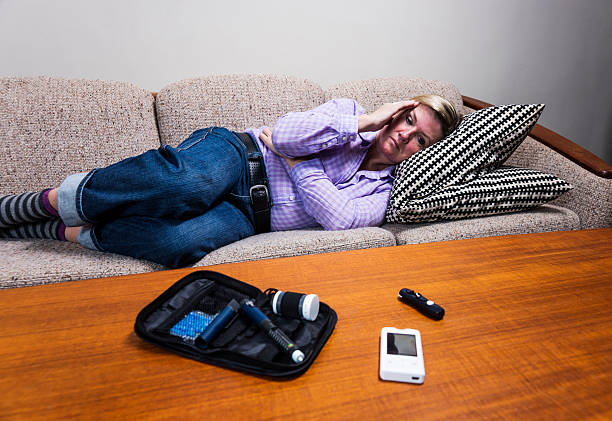 Weight gain can occur when taking Lantus and metformin together because both medications can increase the body's insulin production. Additionally, gastrointestinal disturbances such as nausea and diarrhea can occur from the combination of these drugs due to their effect on digestion. 
Finally, there is an increased risk for lactic acidosis when taking Lantus and metformin together due to the fact that both medications increase insulin production in the body. Symptoms include difficulty breathing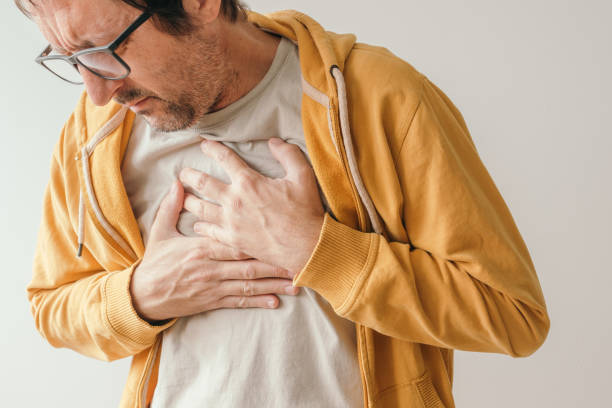 or shortness of breath and excessive fatigue or weakness.
It is important to be aware of these potential side effects so you can discuss them with your healthcare provider before starting treatment with Lantus and metformin together. Monitoring your blood sugar levels regularly will help ensure that any adverse reactions are quickly identified and treated appropriately.
How Long Does It Take For Lantus And Metformin To Take Effect?
The question of how long it takes for Lantus and metformin to take effect is an important one. These two medications are used to treat diabetes, so understanding the timeline of their effects can be crucial in managing your condition. So, how long does it take for Lantus and metformin to take effect?
Most people will start to experience the effects of Lantus within 24 hours of taking a dose, but it can take up to 72 hours to reach its full effect. Metformin usually begins working within 48-72 hours, although some people may notice a difference sooner. It's important to note that both medications may have different timelines depending on the individual and other factors.
It's also essential to follow your doctor's instructions when taking these medications and be patient with them as they start working. Make sure you keep track of any changes you notice in your symptoms or blood sugar levels while on these medications and report back to your doctor if necessary. Taking note of any side effects you experience is also important. By having an open dialogue with your healthcare provider, you can ensure that you're getting the most out of these medications and managing your diabetes properly.
Can Lantus And Metformin Be Taken Together In A Single Dose?
Taking Lantusand metformin together in a single dose is a question that needs to be addressed by a doctor. These two medications have different purposes and many potential side effects, so it's important to understand how they might interact before taking them both at once.
Before making any decisions about combining Lantus and metformin into one dose, it is always best to discuss your individual situation with your doctor or healthcare provider. They will be able to provide you with personalized advice on whether this option is safe for you based on your medical history and current health status.
Related Articles:
How To Purchase Ozempic Cross-Border (Mexico) Safely