When it comes to managing your health and medication, it's natural to wonder if there are any dietary restrictions or specific foods you should avoid. If you're on Rybelsus (Semaglutide) for diabetes management, you may be curious about whether certain foods can interfere with its effectiveness or cause any adverse effects. In this article, we'll explore the topic of whether you should avoid certain foods while on Rybelsus and provide you with valuable insights to help you make informed decisions about your diet.
What is Rybelsus for Type 2 Diabetes?
Rybelsus is an FDA approved medication for individual who has a Type 2 Diabetes.  It helps lower blood sugar levels by increasing the amount of insulin released from the pancreas after meals. It also reduces the amount of glucose produced by the liver, which helps keep blood sugar levels stable throughout the day.  It's important to take Rybelsus exactly as directed by your doctor or pharmacist. This includes administering it at the same time each day and not skipping doses. If you miss a dose, take it as soon as you remember, unless it's close to your next scheduled dose. Never double up on doses.
You should talk to your doctor about any potential food interactions. Certain foods may interact with this medication and cause unwanted side effects or reduce its effectiveness. Your doctor can provide more information about specific foods that should be avoided.
Dietary Guidelines you Should Consider
Yes, it is important to be aware of certain foods that may interfere with the effectiveness of Rybelsus. As a general rule, it's best to avoid high-fat or greasy foods. These types of foods can slow down the absorption rate of the medication in your body. Additionally, foods that are high insugar and carbohydrates should also be avoided. These can cause blood sugar levels to spike, which could lead to increased side effects from the medication.
It's also important to stay hydrated. Drink plenty of water throughout the day and limit alcoholic beverages as these can increase the risk of side effects. If you're unsure about what foods or drinks may interact with your medication, be sure to speak with your doctor before consuming anything new.
Eating a balanced diet is an essential part of managing your health while on Rybelsus. Make sure you're getting enough fiber, protein, and other essential nutrients while avoiding any known drug interactions. This will help ensure that your body is getting all the nourishment it needs for optimal health and wellness.
Vitamins And Minerals To Limit
It is important to limit certain vitamins and minerals while. Vitamins A, D, E, and K are fat-soluble vitamins, meaning they are stored in the body's fatty tissue. Considering too much of these vitamins can lead to negative side effects such as nausea, vomiting, headaches, blurred vision and loss of appetite. It's best to limit intake of these vitamins while on Rybelsus.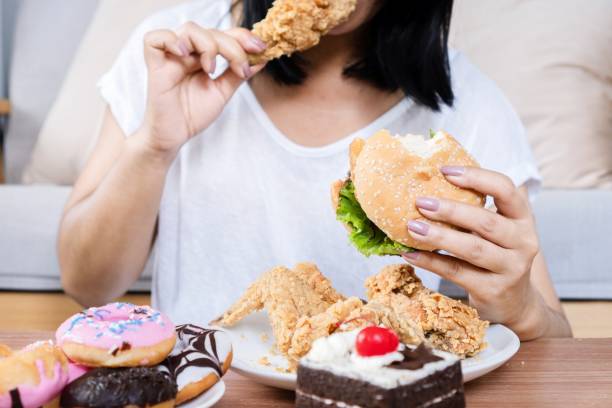 Minerals like calcium and iron also need to be limited under certain conditions. Too much iron can cause constipation or upset stomach. Calcium can interfere with the absorption of Rybelsus if taken in large amounts at one time. Therefore, it's important to spread out calcium intake throughout the day  and not take it all at once.
Finally, it is important to watch what you eat  as some foods may interact with it negatively. Foods with high levels of vitamin K or minerals like calcium should be avoided or limited. Eating a healthy diet full of fresh fruits and vegetables will help ensure proper nutrition while also avoiding potential drug interactions.
Foods To Limit Or Avoid
It is important to limit or avoid certain foods. To ensure the medication is effective and safe, patients should pay particular attention to the types and amounts of food consumed.
First and foremost, alcohol should be avoided. Alcohol can decrease the effectiveness of the medication and in some cases may cause harm to the liver. High-fat meals should also be limited or avoided altogether. Fats can reduce the absorption of this medication, thereby reducing its efficacy.
Finally, grapefruit and grapefruit juice should not be consumed. The compounds present in grapefruit can increase concentrations of Rybelsus in blood plasma, resulting in excessive levels of the drug in the body which may lead to serious side effects. To ensure maximum effectiveness from Rybelsus therapy, avoiding foods like alcohol, high-fat meals, and grapefruit and grapefruit juice is essential. It's best to check with a healthcare provider about any other dietary restrictions that may apply before beginning treatment with this medication.
Best Tips to Consider While on Rybelsus
It is important to follow your doctor's instructions. They will provide you with specific instructions about dosage and frequency of administering the medication. Generally, it is recommended that you take Rybelsus once per day either with or without food. If you do choose to eat before taking the medication, try to eat a light meal.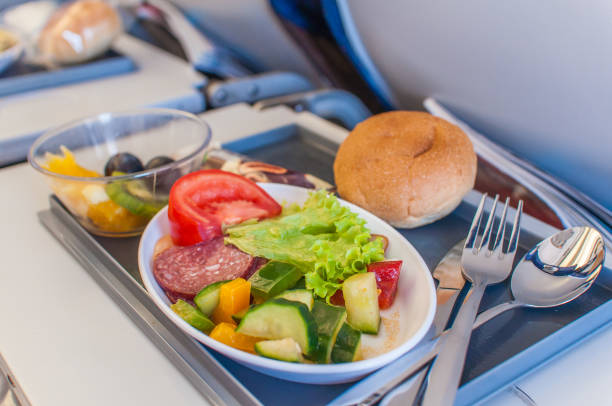 Avoid eating greasy or fatty foods as they can interfere with the absorption of Rybelsus in your body.
You should also avoid drinking alcohol as it can increase your risk of having serious side effects from the medication. Additionally, you should not take any other prescription medications or over-the-counter drugs without checking with your doctor first. This includes herbal supplements, vitamins, and minerals. All of these can potentially interact with Rybelsus and cause unwanted side effects or reduced effectiveness of the drug.
It's important to be aware of any changes in how you feel. Make sure to talk to your doctor if you experience any unusual symptoms or adverse reactions while on this medication. Your doctor may need to adjust your dosage or switch you to an alternative treatment option if necessary. With regular monitoring and appropriate use, Rybelsus can help lower blood sugar levels and improve diabetes management overall.
Conclusion
It's important to be mindful of what you eat. Certain foods and beverages can interfere with the drug, increasing the risk of serious side effects or reducing its effectiveness. By avoiding certain food groups, such as high-fat and processed foods, as well as limiting your intake of vitamins and minerals like iron and calcium, you can help ensure that Rybelsus works optimally for you.
In addition to dietary changes, it's also important to take Rybelsus as directed by your doctor or pharmacist. Be sure to take your medication at the same time each day and don't skip doses. If you have any questions about how to take Rybelsus safely or about potential drug interactions, don't hesitate to ask your doctor or pharmacist for advice.